6 Things That Can Make You Feel Emotionally Detached From Your Body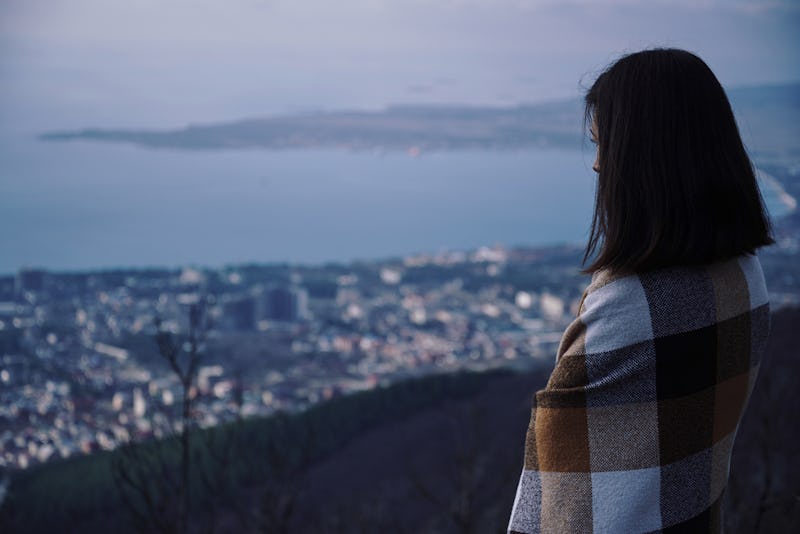 Poprotskiy Alexey/shutterstock
It might sound farfetched that people can go through an out-of-body experience, but this isn't a made up phenomenon. Depersonalization is a dissociative disorder that causes someone to feel detached from their own bodies and thoughts, almost like they are observing themselves. There are a number of triggers that can cause depersonalization, ranging from previous psychiatric disorders to brain diseases and even traumatic experiences.
"Many people have occasional, momentary flashes of what might be loosely-termed depersonalization," clinical psychologist Dr. Carla Marie Manly, tells Bustle. "Although reality testing remains intact, the individual experiencing the depersonalization may feel 'outside the self' as if observing the self in a movie or as a character in a play. As a result, the feeling of being detached or being watched from the outside can arise. Such experiences can be disconcerting, for people are accustomed to experiencing life through their own body and mind."
This out-of-body experience can be temporary, lasting for just a few minutes. But it is possible for the out-of-body sensation to last for longer periods of time, in which it would be classified as depersonalization disorder. This would require the evaluation and assistance of mental health practitioner, Dr. Manly says.
Although exact causes might be unknown, there are certain triggers that can contribute to depersonalization. Here are six things that can lead to an out-of-body experience or the feeling that you are watching yourself, according to experts.