Why Should Foreign Aid Be Feminist? Canada And Sweden Want To Find Out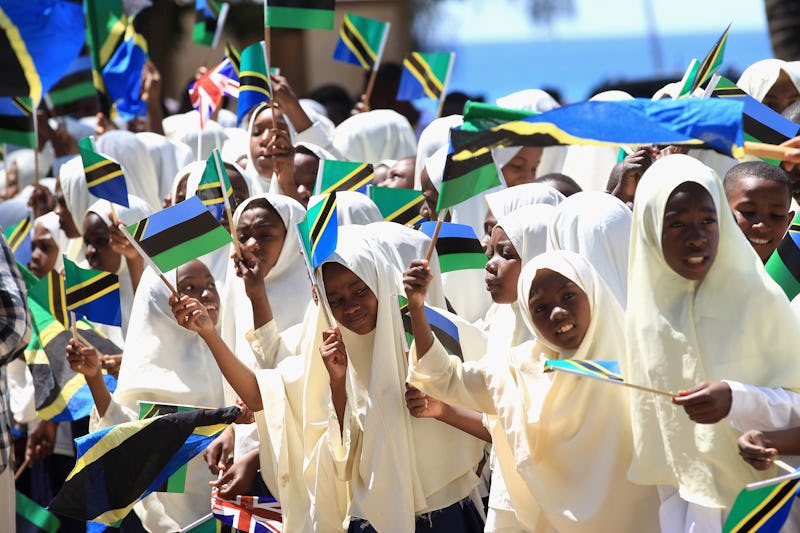 Chris Jackson/Getty Images Entertainment/Getty Images
Gender equality, and the pursuit of greater educational and economic empowerment for women, have been a focus of the operations of NGOs around the world for a long time. But an emphasis on gender equity has started to move from the world of charities and foundations into governments, with both Sweden and Canada making explicitly feminist commitments for their foreign policy in recent years. This is a big deal, not only because it's raising more awareness of how feminist thought is necessary for better outcomes in societies worldwide, but because the more organizations and governments get involved with feminism and feminist thought, the more they can change some fundamental ideas about what a successful society looks like. So what does feminist foreign aid look like, and can it change the world?
Foreign aid is typically thought of as giving money or resources from one nation to another, but it's actually a big and complex beast. Everybody from governments to collectives like the World Bank and non-governmental organizations (NGOs) contribute resources in varying forms to countries around the world to attempt to alleviate poverty, solve conflicts, help with humanitarian crises, promote vaccinations and medical help, and all sorts of other aims. The United States currently has a foreign aid budget of $30 billion, though the Trump administration wants to cut that radically. How you give to other countries, and what you hope to accomplish in doing so, is an extremely complicated question, and it's one that, increasingly, may have a feminist answer.
On the national level, Canada and Sweden's adoption of explicitly feminist foreign aid policies made a lot of waves. Canada's change is the most recent, coming into effect in June 2017; it now means that 95 percent of the country's foreign aid budget will be devoted to projects that have specific effects on women and gender equality. Sweden, however, started this sea change: The country's Foreign Minister commented in 2015 that "Women's participation in decision-making must be strengthened in countries at peace, countries in conflict and countries in which reconstruction is underway. This will also strengthen the sustainability of our societies." This comment had its intended ripple effect: People in development are starting to look at how feminism affects aid's bigger goals.
Gender equity, when it comes to a country's overall health, wealth and happiness, is incredibly important. British think tank Chatham House points to research that ties feminist attitudes to better non-violent conflict resolutions in countries, for example, and the United Nations Population Fund has a wealth of data on the economic, medical, and educational benefits of fostering gender equality in developing nations. Foreign aid administered according to gender-equal principles, empowering women on multiple levels, could have some very big benefits. But for some people, that only scratches the surface of what feminist foreign aid could actually be. If feminist foreign aid unleashed its full potential, they argue, it could change the way we think about aid in the first place, with enormous implications for everybody.