This New FaceTime Update Will Totally Change How Your Squad Keeps In Touch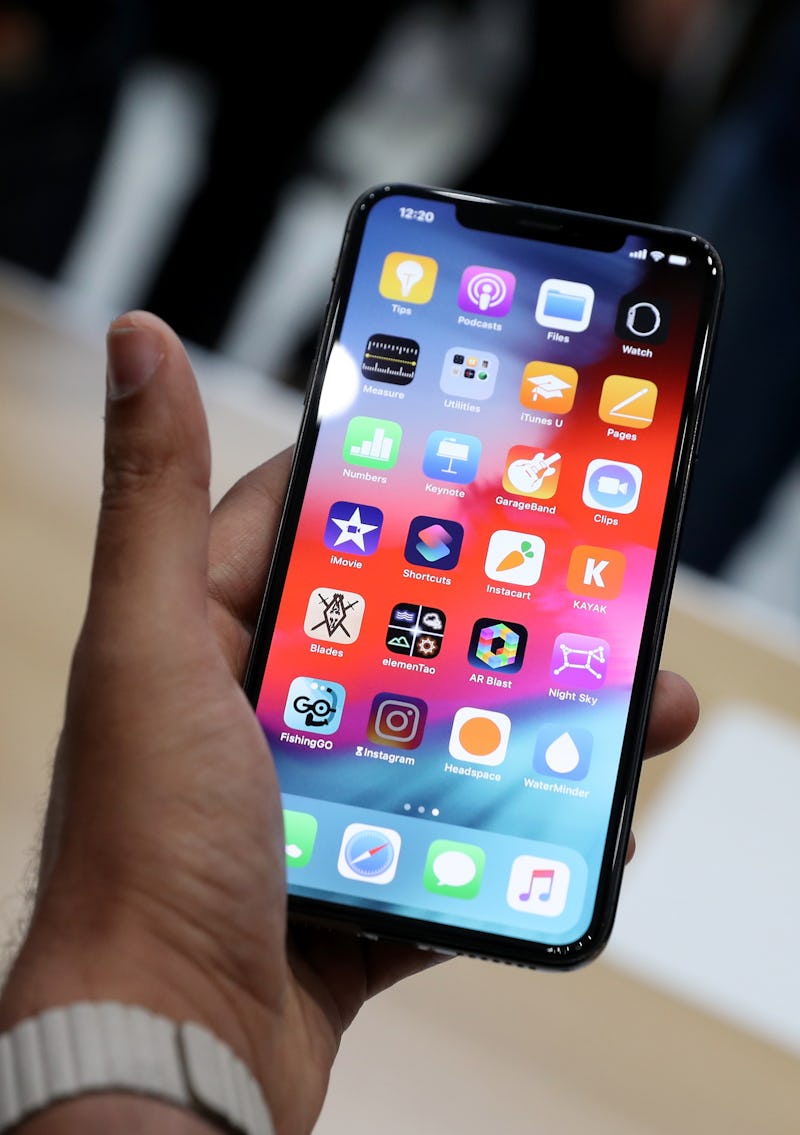 Justin Sullivan/Getty Images News/Getty Images
Hold onto your hats, folks — there's a new iOS 12 feature that's a game changer when it comes to connecting with friends and family. With Group FaceTime in iOS 12, your squad will have a whole new way to keep in touch. According to Apple's website, the new iOS 12 update will allow you to Group FaceTime with up to (count 'em) 32 people simultaneously. While the new feature isn't live yet — it's "coming later this fall," according to Apple's iOS 12 landing page — it's going to be a major game changer. That means you could have a virtual baby shower without ever leaving your house — provided you wanted to do such a thing, of course. But seriously, that's a lot of people potentially chatting on FaceTime at the same time.
According to a recent Apple press release describing the new iOS 12 feature, you will be able to answer audio or video Group FaceTime calls on your Mac, iPad, or iPhone, and join a call with Group FaceTime audio on Apple Watch and HomePod. The new feature allows you to add people to the call at any time, and the main speaker during the conversation will always be fully visible on your screen. You can also double tap anyone else on the call you'd like to see with the Focus View feature. Per the press release, you can also set your ring notifications to silent, and call participants can simply tap the ringless notification to join the conversation.
You will also be able to start a Group FaceTime call directly from a group Messages thread, and you can join active calls by viewing the conversation list, Apple further reports via their press release. If you want to chat via Group FaceTime as your new favorite Animoji or personalized Memoji avatar (also featured in the new update), you can do that too — and you can up the fun factor even more by using features like the new iMessage sticker packs, filters, text effects like speech bubbles, and shapes like hearts and stars. FaceTime is also encrypted so that both your one-on-one and group calls remain private.
According to Popular Science, the new Group FaceTime feature is finally being rolled out after the new iOS 12 features were announced this past summer, and it should be pretty well perfected by now. Popular Science also notes that during a recent demonstration of the new feature, image thumbnails could be seen changing in size as folks started and stopped talking — so whoever is speaking a given time is visible front and center, which is also pretty cool. Forbes notes that in addition to other performance improvements, the iOS 12 update will help speed up even older devices. It's available for phones all the way back to iPhone 5 models.
All in all the new features included in iOS 12, including the highly anticipated Group FaceTime upgrade, look super fun. I think I'm actually motivated to stop procrastinating and update my iPhone's software already. And if you're ready to download the new update, you know what to do: just head on over to your iPhone's Settings app, tap Software Update, and your iOS 12 update is good to go.