A Former Disney Employee Just Revealed The Insane Perks Of Working For The Park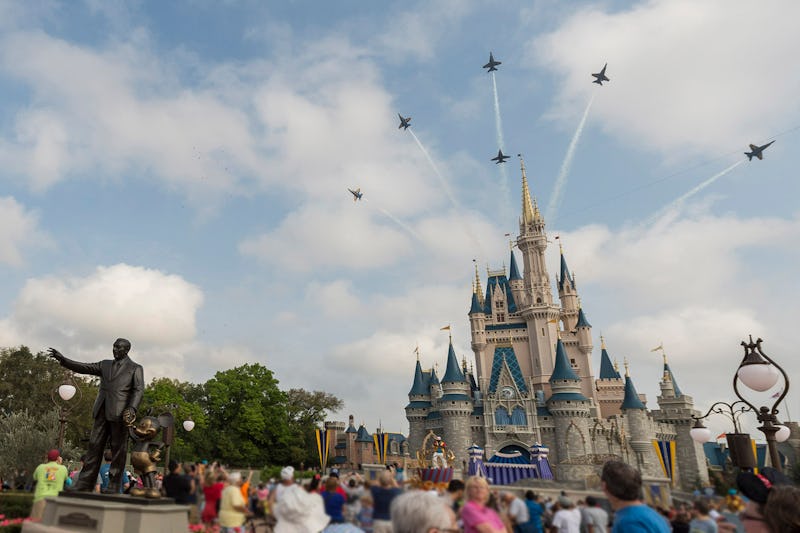 Handout/Getty Images Entertainment/Getty Images
I'm not exaggerating (much) when I say it is every American child's dream to work at a Disney theme park. Eventually, the day comes when every kid realizes that the chances of being whisked away by a woodland creature to fight for their rightful place on a far-off kingdom's throne are slim. When that epiphany finally happens, the best alternative is obviously to dress up as a Disney princess as often as possible, and adults can get paid to do it by working at a theme park. What could possibly be the downside?
As it turns out, even a cool job is still a job. Every position has its pros (like, say, dressing up as Ariel and spreading joy everywhere you go) and cons (sweating profusely under a heavy wig in 100 degree heat). But if you're still curious about what it's really like to be a Disney park employee, Reddit has got you covered.
On Saturday, a Reddit user claiming to be an ex-employee invited people to interview them on the Ask Me Anything community. As you can imagine, their fellow users leaped at the chance to learn about the experience. To be fair, the user (whose username is slightly NSFW) didn't provide any proof that they once worked for Disney, so you'll want to take their answers with a grain of salt. But for a fun glimpse into what life might be like behind the scenes of the most magical theme parks in the world, read on.