The Alleged Driver Of The Charlottesville Car Attack Has Been Charged With 5 More Felonies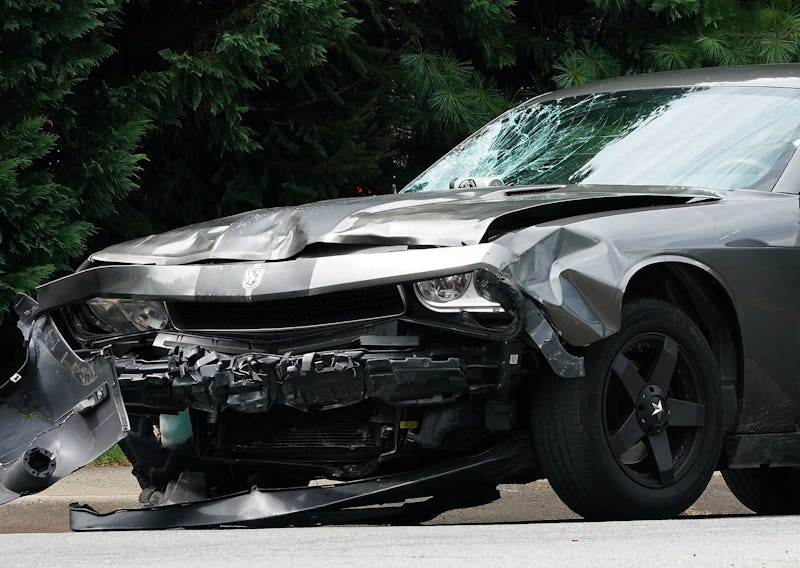 Win McNamee/Getty Images News/Getty Images
On Friday, police announced that alleged Charlottesville car attacker James Alex Fields will be charged with five additional felonies in addition to the second-degree murder charge he's already facing. Fields is accused of driving the car killed Heather Heyer and injured 19 others when it plowed into a crowd of counter-protesters at Saturday's white supremacist march.
Shortly after the rally, Fields was charged with second-degree murder, failure to stop in an accident that resulted in death and three counts of malicious wounding in connection with Heyer's death. But on Friday, the Charlottesville Police Department added two additional counts of malicious wounding and three counts of aggravated malicious wounding. Earlier, the FBI announced and the Justice Department announced that they would be launching a civil rights investigation into the attack.
Fields' former high school history teacher told TIME that as a student, Fields expressed a "sympathy towards Nazism" and that "it was very clear he loved Hitler," while a former roommate of his told the Associated Press that he referred to Germany as "the Fatherland" and believed that French people were "lower than us and inferior to us." Hours before the protest, Fields was photographed marching with Vanguard America, a white supremacist group with openly anti-Semitic views, and holding a shield with the group's logo on it.
"He just looked off, he had that kind of 1,000-yard stare; it just kinda grabbed me," Kyle Petrozza, who took the aforementioned photograph, told CBS News. "Knowing what he did, it's kind of haunting now, you know. At the time, I thought I was photographing someone who might just be, you know, a follower, you know, just along for the march, but obviously not."
The Washington Post reported that on two occasions, Fields' mother Samantha Bloom, who is in a wheelchair, called 911 after her son allegedly attacked or threatened her. In one 2010 incident, Bloom told 911 that Fields struck her in the head, put his hands over her mouth and locked her in a bathroom after she told him to stop playing video games. The next year, Fields was arrested and placed in a juvenile detention center after his mother told a 911 operator that he threatened her with a knife, according to Fox News. In total, there have been nine 911 calls made from the residence, the Toledo Blade reported.
Bloom said that, although she knew her son would be attending a rally of some sort on Saturday, she didn't know it had anything to do with white supremacy.
"I thought it had something to do with Trump," Bloom told the Blade.