This Fan Theory About Where Jan From 'The Office' Is Now Is Approved By The Actor Herself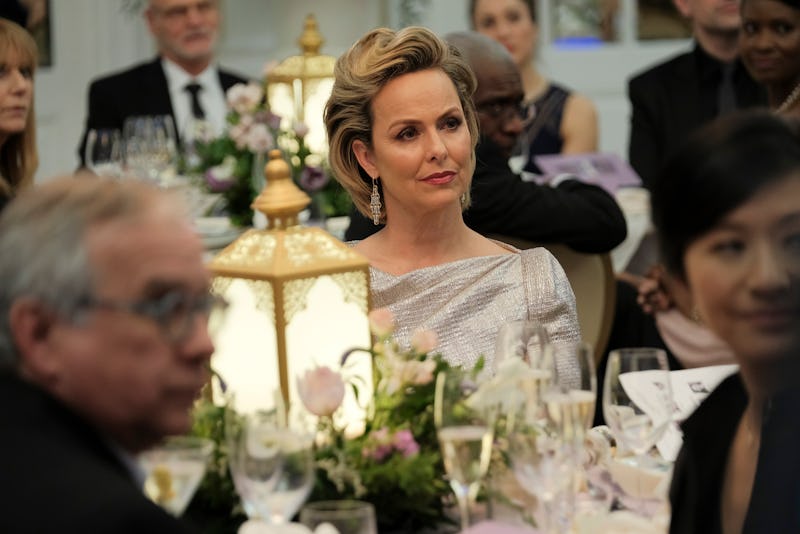 Freeform/Philippe Bosse
Ask anyone who watches The Bold Type, and they'll tell you Melora Hardin's Jaqueline Carlyle is the best boss on TV. But the actor told The Ringer that she still has a soft spot for that other boss she played, The Office's Jan Levinson. In fact, Hardin makes the case that what Jan from The Office is doing now actually isn't that far removed from The Bold Type, and it all stems from a Jan/Jaqueline Twitter meme.
In the interview, Hardin talked about a tweet that jokingly made the case that in the years since The Office, Jan actually turned into Jacqueline, the editor-in-chief at Scarlet magazine. "It's funny," Hardin said, "because someone just posted a meme on Twitter that said something like, 'Isn't it great that Jan Levinson got her life together and got to change her name and became Jacqueline Carlyle and became an editor-in-chief in New York City.'"
It's a common response once people realize Hardin plays both bosses. "Love #TheBoldType but can't stop thinking about how Jan Levinson Gould is the Editor in Chief of Scarlet," Twitter user @lizzygulino wrote. But, Hardin thinks the two have more in common than just her. They're both survivors with Jacqueline being a sexual assault survivor, something the show revealed in its first season, and Jan moving past all that she had endured during her time at Dunder Mifflin.
"I always liked Jan," Hardin said. "A lot of people were like, 'She is such a b*tch.' I didn't see her that way." Instead, Hardin said, she always thought of Jan as being a more masculine presence because of her job. "Women had to kind of be men in order to achieve, climb the corporate ladder," Hardin told The Ringer. It's also why her new character, Jacqueline stands out so much. She leans into her femininity finding power in it and encouraging the young women around her to do the same.
But Jan's job experience is why Hardin thinks Jan was so attracted to Michael Scott. "He represented a kind of softer life," Hardin said, adding, "Something about Michael Scott made her feel more feminine, and it made her feel a little softer, even though he was such a dork." It's that relationship that Hardin thinks directly influenced Jan's future, or at least the one Hardin has imagined for her.
As for where Jan from The Office would be now, Hardin hopes she got a happy ending, but by no means does she think it's a perfect one. "I would say that she probably found some man that is making a good living. She probably still works," she said, "but I think she's pretty into being a mother. Still, I'd think, tortured and unraveling at times."
For those who want to imagine that Jan turned into Jacqueline, Hardin doesn't have any problem with that. "If it were true," she said of the theory, "it would be hilarious." As Hardin says, there's nothing wrong with putting these women together. And that's what she said.