Here's What 'Bachelorette' Winner Jef Holm Is Up To Now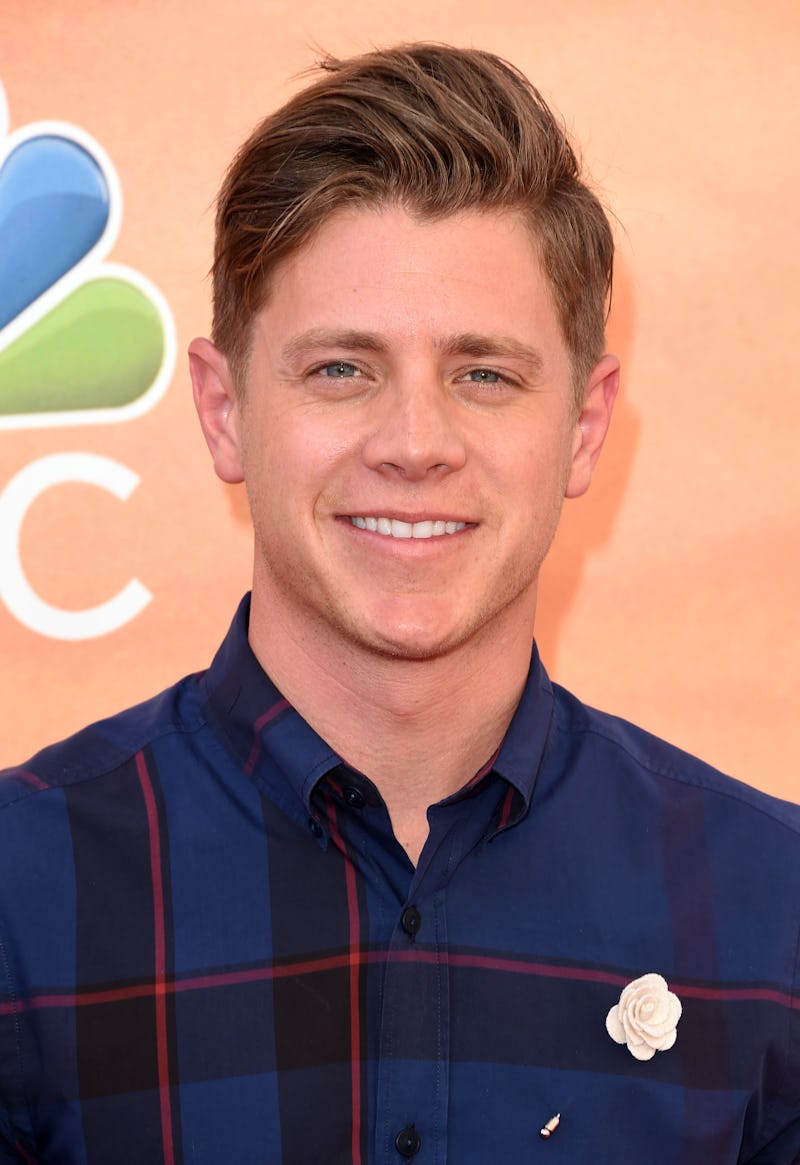 Jason Merritt/TERM/Getty Images Entertainment/Getty Images
It seems like forever ago that viewers watched Emily Maynard choose Jef Holm on her season of The Bachelorette. Maynard and Holm did get engaged following Season 8 of the reality show, but things didn't work out. What is Jef Holm doing following everything related to The Bachelorette? It turns out that his post-Bachelor life actually involves some recent Bachelor Nation fan favorites.
Holm, an entrepreneur and current Venice Beach resident, originally came to prominence as he sought after Maynard on the romantic reality show. He and Maynard had their classic fairytale engagement during the finale of The Bachelorette, which aired in July 2012. But, things didn't last long for the pair. The couple announced their split in October 2012 and both had only kind things to say about one another in the statements they released to People.
Holm told the publication, "Meeting Emily on The Bachelorette was an incredible experience, we've had quite the journey." He continued, "Emily will always have a special place in my heart. I don't regret a single second I spent with her or Ricki [Maynard's daughter]." As for Maynard, she said at the time: "It was a very difficult and heartbreaking decision." At least the two seemingly ended things on good terms.
Since that breakup was over five years ago at this point, it's interesting to look into what Maynard's former fiancé is up to now after everything that went down on (and after) the show — especially since his fellow contestant, Arie Luyendyk Jr. just took on the lead role on The Bachelor. So, here's everything you need to know about what Holm's been up to post-Bachelorette.
He's Living With Robby Hayes & Chase McNary
Yep, Holm is (or at least was) apparently shacking up with some fellow former Bachelorette contestants. Robby Hayes and Chase McNary (pictured above with fellow Bachelorette contestant Vinny Ventiera), who both appeared on JoJo Fletcher's season of the reality show, moved into Holm's Venice Beach pad, according to Us Weekly. Hayes told the publication in April 2017 all about the serendipitous way the trio started living together. He said that following the taping for Nick Viall's The Bachelor: Women Tell All special, "We ended up after partying at his [Holm's] house." He continued, "He said his two roommates were moving out and gave us the opportunity to move in."
Sounds like things worked out for everyone, and as recently as November, Hayes posted an Instagram of the three of them together.
He Continued His Company, People Water
Post-Bachelorette, Holm kept putting his entrepreneurial skills to use. According to his interview with Concious Magazine, he founded the brand People Water. (While he did create the brand before his stint on the reality show, he was still involved with it after appearing on the show.) People Water is a brand that sells bottled, sustainable water and helps develop clean sources of water all over the world. Through People Water's "drip for drop" initiative, the brand helps to create or restore a well in an area where clean water is vitally needed for every bottle of water sold on their site.
He Had A Falling Out With Arie Luyendyk Jr.
Based on Holm's own account, he'll be one person who Luyendyk won't find in corner during his journey. The two guys both appeared on Maynard's season of The Bachelorette, and following the show, it seemed as though they were friends. In 2012, post-Bachelorette, Luyendyk even told Us Weekly that while they were filming "Jef and I had a pretty cool relationship [and] friendship going." While it sounds as though they were friends at one point, it appears that whatever friendship they had is totally over.
After Luyendyk was first announced as the new Bachelor, Holm tweeted "oh the stories I could tell..." which was possibly in reference to his past with the reality star since it was tweeted on the same day as the announcement. When Reality Steve tweeted about some less-than-positive reactions to Luyendyk's casting, Holm responded:
Yikes! So, yeah, don't expect any positive support from Holm during Luyendyk's Bachelor stint. In fact, on the night of the premiere he also tweeted this:
It looks like Holm's been doing just fine after his time on The Bachelorette, even if he does still have some sort of grudge again Luyendyk. It will definitely be interesting to see whether the former contestant has anything more to say as the season goes on.