Konnie Huq's Latest Podcast Promises To Ask All The Stupid Questions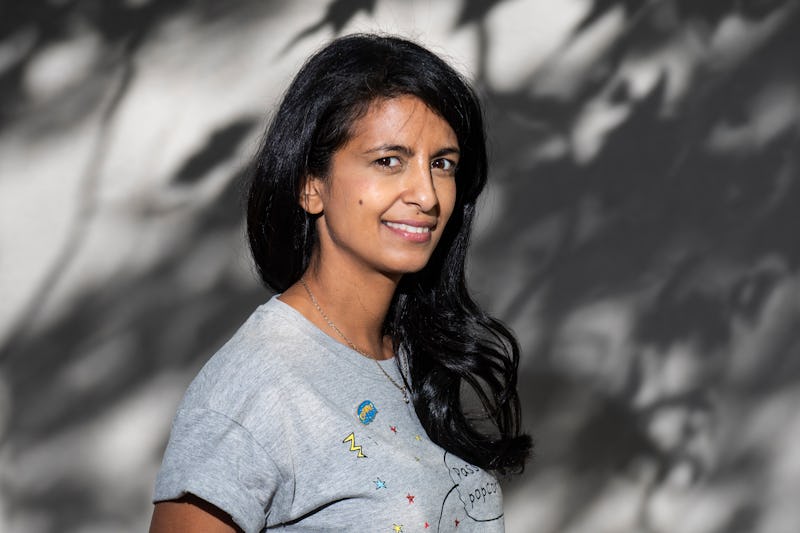 Simone Padovani/Awakening/Getty Images
Over the years, presenter Konnie Huq has been a regular fixture on British radio and television. After earning her first major break on the long-running BBC children's series Blue Peter, Huq moved on to a string of other projects, including the ITV2 spin-off The Xtra Factor, and many more. But what is Konnie Huq doing now? Well, the TV host has been keeping herself very busy indeed, and here's everything you need to know.
As The Sun reports, Huq's most recent gig is the Thinking Out Loud podcast, which she launched alongside close pal Liz Owens earlier this year, and is described as being "a cross between your favourite class at school and a really interesting chat down the pub."
Throughout each episode, hosts Huq and Owenz aim to dissect one major topic, including politics, drugs, bitcoin, the human brain, and more. The concept behind the series is that "there are no stupid questions," and after delving into their chosen topic of the day, an expert of that particular field will be on hand to provide further insight.
Elsewhere, Huq has been keeping busy with guest spots on ITV's Good Morning Britain, and in a retreat from her on-screen career, the presenter dipped her toe into the world of children's literature, releasing the book Cookie and the Most Annoying Boy in the World.
As mentioned previously, Huq is perhaps best known for her work on the legendary children's series Blue Peter. After co-hosting the BBC show for over a decade, Huq eventually stepped down 2008 — becoming Blue Peter's longest-serving female host.
Outside of her professional life, Huq is also a mother of two boys, Covey and Huxley, and is married to famed author, screenwriter, and critic, Charlie Broker. As The Sun reports, the pair tied the knot back in 2010 during a ceremony at the famous Little White Wedding Chapel in Las Vegas.
Similar to his other half, Brooker is also no stranger to the small-screen, and fans might recognise the Black Mirror creator from BBC Four's Newswipe with Charlie Brooker, Channel 4's 10 O'Clock Live, and more recently, from BBC Two's one-off special Charlie Brooker's Antiviral Wipe.
This article was originally published on