Kristina Is Still Just As Awesome After 'The Bach'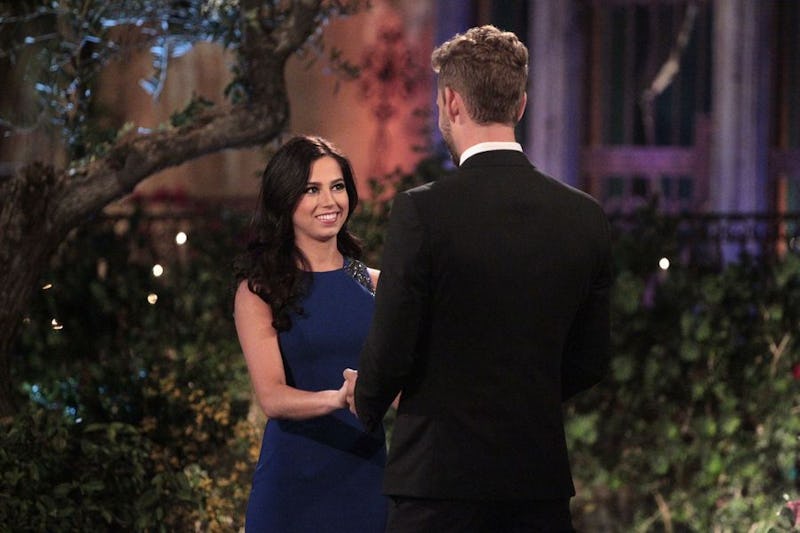 Rick Rowell/ABC
The current season of The Bachelor is a real doozy. Nick Viall has shaken things up. Contestants who were once frontrunners are now nowhere to be found, and Corinne is still hanging on like a champion. One of the contestants who was a little quieter in the beginning though has moved up to be a frontrunner, and I want to know more about her. Kristina is a dental hygienist from Kentucky, and a real contender for Nick's heart. So, what is Kristina doing after The Bachelor?
Well, she is basically inspiring the whole damn world. You see, Bachelor Nation got to witness the American dream in action last week when Kristina had her one-on-one date with Nick. She got real deep with Mr. Viall and told him the story of her childhood. It turns out that Kristina was born in Russia, but spent time in an orphanage after her mother threw her out. She was later adopted by an American family when she was 12 years old. She left everything behind to join them in the United States. Basically, her story is harrowing and heart-warming. Since her time on the show has ended, fans have been showing support for her by tweeting their own stories of adoption and immigration or by simply telling her how much her own story touched them.
Besides bringing people together with her life story, it looks like Kristina is just going back to life. She tweeted about the new 50 Shades of Grey movie, for instance.
Kristina is also lending her voice to important causes like women's rights (below) and posting about her time in the mansion. She looks like she enjoyed the experience and formed some deep connections with her fellow contestants and producers on the show.
Whatever Kristina chooses to do from here, I am sure she will be successful. She has a promising career in dental hygiene and an amazing strength inside of her. This surely isn't the last we will see of Kristina.