Lollipop Lipstick Is Newest Surprising Lip Trend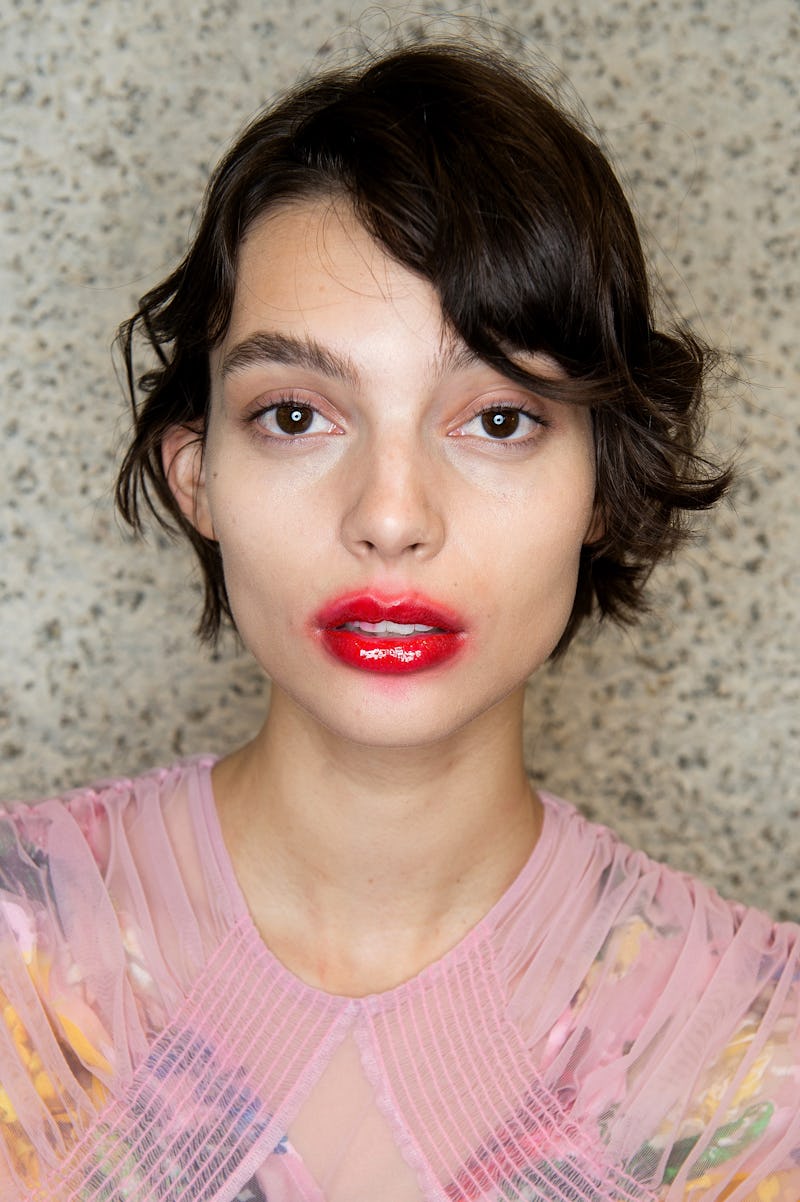 Jeff Spicer/Getty Images Entertainment/Getty Images
Picture the messiest lollipop eater you know. Lips glistening, red goo just smeared everywhere, residue staining their skin—basically that elusive cherry popsicle stain, but amped up via mess, stickiness, and "who gives a damn" factor. It's now fashun, judging by the so-called "lollipop lipstick" created by M.A.C. Cosmetics' artists at London Fashion Week. That's right, your post-lunch smeared red lipstick might be the next hot makeup trend.
Personally, I think the look channels a certain carefree je ne sais quoi (but I love any excuse for imperfection). According to Buzzfeed, the exact definition of lollipop lipstick is the "intentional lipstick smudging on the outside of the lips, supposed to simulate the effect of sucking on a lollipop." On the models at Preen, where the look originated courtesy of M.A.C. it does look cool in a "devil may care" sort of way.
Into it? M.A.C.'s Instagram says that the look is a combo of their Lip Pencil in Ruby Woo, Lipmix in Red, Retro Matte Liquid Lipstick in Fashion Legacy, and Lipglass in Clear. This is obviously a very "runway" interpretation of the look, which could be wearable if you toned down the "smeared across your entire face" aspect and went for a more faded lip line.
Lip Pencil In Ruby Woo, $18, Nordstrom; Lipmix In Red, $17, MAC Cosmetics; Retro Matte Liquid Lipstick In Fashion Legacy, $21, Nordstrom; Lipglass In Clear, $16, Nordstrom
Over on Twitter, the jokes are flying.
With some demanding credit for Colleen Ballinger's "Miranda Sings" character, who wore an uncannily similar look.
And where there's a trend, there's a meme.
"Joker" references are on point.
Going by the current Twitter reactions, lollipop lipstick may or may not be the thing people en masse request for their M.A.C. makeover looks, but can you imagine how much easier it would make eating ribs? "No, no, it's supposed to look like this. It's fine." I'm just saying.f