Monique Samuels' Net Worth Proves She An Absolute 'RHOP' Boss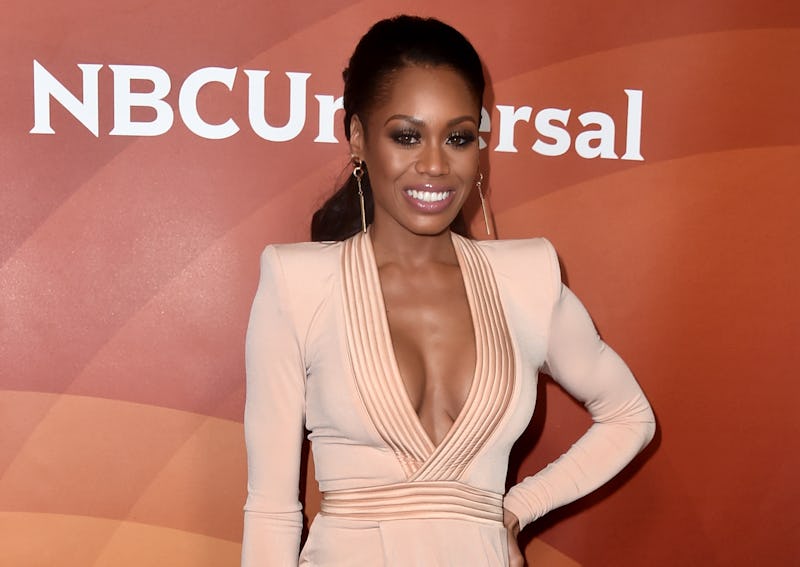 Alberto E. Rodriguez/Getty Images Entertainment/Getty Images
It has felt like such a long time waiting for the Real Housewives Of Potomac season 2 to hurry up and premiere already, but the time is finally upon us. And while we're all totally excited for the return of most of the cast of the first season, including Ashley Darby, Gizelle Bryant, Charrisse Jackson-Jordan, and Robyn Dixon, there's also the addition of a newcomer to look forward to. And considering that particular newcomer is the wife of former Washington Redskin's player, Chris Samuels, there's one specific question that you're definitely going to find yourself asking throughout the season: What is Monique Samuels' net worth?
Because as well as being the wife of a sports star, Samuels is also a successful business woman. Unfortunately, Monique's net worth hasn't been publicly confirmed, and as such there's no official record of it out there right now. But it doesn't take a genius to figure out that it's going to be a whole lot of money. You need only look at the fact that the Samuels own four homes together to be sure of that. But as well as owning what is sure to be a tidy sum from Chris' NFL career, there's also the businesses that the former football star started following his retirement from the sport.
With CRS Real Estate, Chris Samuels Enterprises, and the Chris Samuels Foundation, it would appear that the couple have invested their money wisely into entrepreneurial, and philanthropic, ventures. And all of them are managed by Monique.
In fact, when they first met each other, Monique had become a real estate appraiser, after abandoning her plans to start a music label. According to The Washington Post, Monique even helped Chris to get his business affairs in order, and to organize his finances after a real estate deal of his went sour. So clearly, this is a woman who understands money, and has an innate business sense about how to invest it, in order to make more of it. So much so that she's currently completing a business degree at the University of Alabama. Color me impressed.
From the sounds of things, Monique should fit right in to the big money, big business, and big glamour World that the Housewives enjoyed in season one of the show. And with The Real Housewives Of Potomac returning to Bravo on Sunday, April 2 at 9 p.m. ET, suffice to say, I'm beyond looking forward to meeting Monique, and being inspired by her boss ways.