This New Drugstore Brand Was Created Just For Gen Z & It's Honestly Adorable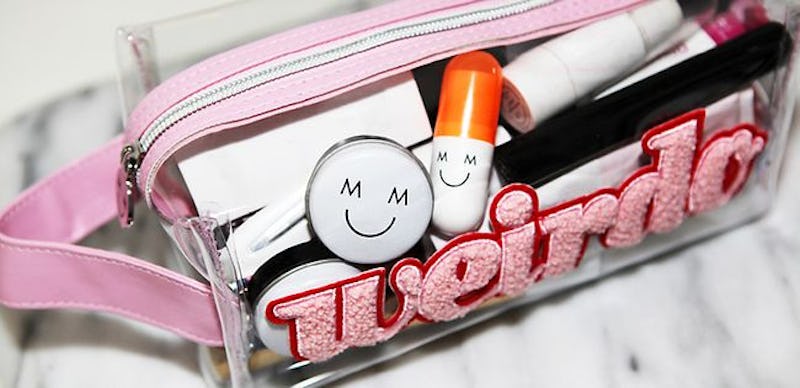 Boots
It's no secret that packaging does a lot when it comes to enticing beauty shoppers at department stores and drugstores alike. If something comes in pretty and quirky packaging, our interest almost always gets piqued and the item in question makes its way into our carts. Which is what makes the new makeup brand My Mood so perfect: it's probably the cutest brand to ever hit drugstores. Created by Thea Green, founder of Nails Inc. and INCredible Cosmetics, it's a beauty and lifestyle brand that leans towards the adorable without crossing into pre-teen territories. Not only does it sell makeup, but it has also expanded into tech and accessories, offering up everything from bath bombs, to phone cases, to quirky makeup bags and clothes pins.
If the aesthetic of the brand seems a little more youthful, you would be right, where Green has shifted her focus from Millennials with this label and lasered in on Gen-Z. Specifically she is targeting the "Gen Z Instagram audience, whose impressive purchase power can't be ignored," she shared in a statement.
Green originally launched this new arm in her beauty empire by signing on with the drugstore Boots, who asked her to create the playful label aimed at teenagers. While My Mood has already launched in Topshop and Boots back in May in the UK, beauty lovers across the pond can rest easy. The brand is coming to the U.S. in 2019, so everyone can experience these playful products.
If her target audience is teens who love to Instagram, then the branding is done just right, where one won't be able to help but take photos of the fun items cluttering up their bathroom cabinet or desk vanity.
Check out some of the picks below, and mark your calendars for next year for when My Mood comes Stateside.
If you're looking for a lip balm or body scrub that will put a smile on your face, this is the brand to do it.