Billy Eichner Steals The Show In Netflix's 'Friends From College' Trailer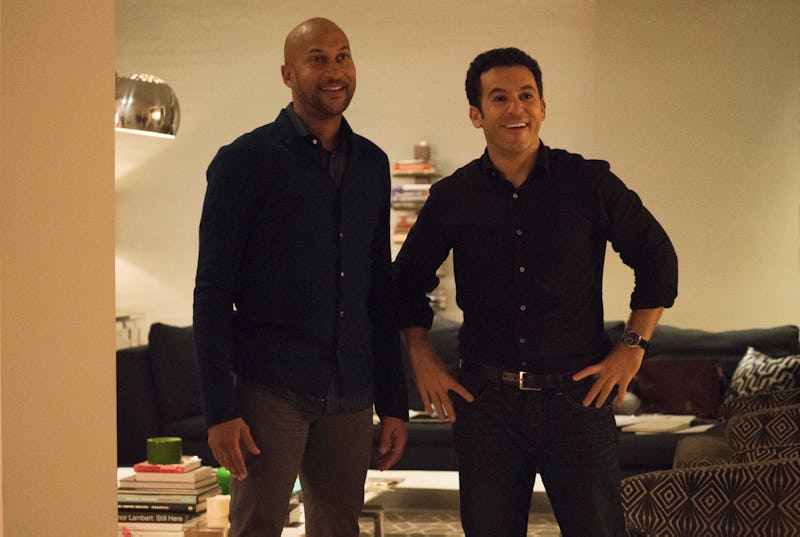 Barbara Nitke/Netflix
As Netflix expands their original programming, they're showing a really healthy interest in investing in comedies which can only bode well for the streaming platform. Bringing together an incredible cast for a fresh comedy venture, the trailer for Netflix's Friends From College teases a coming-of-age comedy for the older kids of the world. Focusing on a group of friends who are still trying to get it together, Friends From College will be, according to the Netflix press release, "a comedic exploration of old friendships, former romantic entanglements and balancing adult life with nostalgia for the past." Read: This is going to be a great addition to the Netflix line-up.
First off, can we talk about this lowkey amazing this cast is? Keegan-Michael Key, Fred Savage, and Nat Faxon all star as three forty-something Harvard graduates who come together to carouse, get loaded, and get into some serious hijinks. It's always a treat to have Key in the picture as well as Faxon, whose deadpan humor has proven killer in projects like Ben & Kate and The Way, Way Back. What really gets me, though, is that Savage is joining the party as well and he's able to show off his own comedic chops (just watch out for a certain accidental moment in the trailer and try not to chuckle).
However, the pièce de resistance in the casting of this show is probably Billy Eichner. It would appear that Eichner is the roommate of one of these three fellas and he's quite a testy roomie at that. Late in the trailer, Eichner emerges from his bedroom and tells the clearly-high bros that they need to settle because he has surgery in the morning. And then a whole pizza falls from the ceiling.
Are you in? Because I am so here for this.