Roma Guy Is Still Fighting In Real Life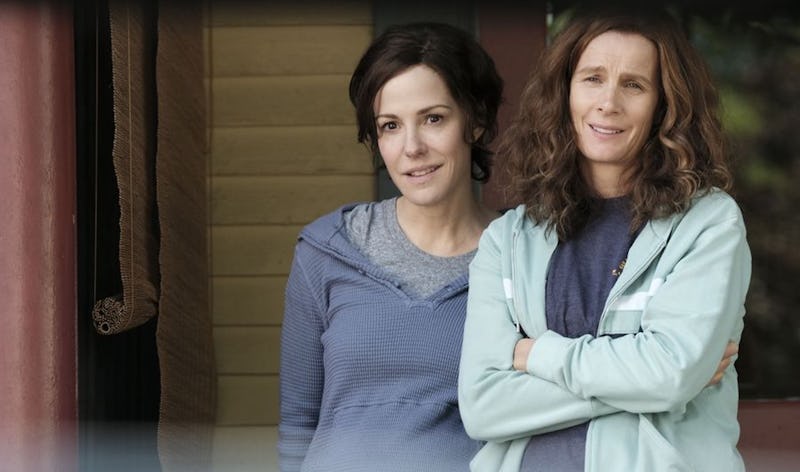 Eike Schroter/ABC
Across four episodes, ABC'S When We Rise is retreading five decades of the fight for LGBTQ+ rights, putting a cinematic take on the stories of real-life activists like Cleve Jones, Roma Guy, and Ken Jones. Young Roma is played by Fun Home's Emily Skeggs, while Weeds' Mary-Louise Parker tackles her later years. But as you watch her life take shape on screen, you may be wondering: What is Roma guy doing now?
Though When We Rise marks the first time she's been celebrated on such a mainstream platform, Roma has remained active in the social justice community behind scenes. According to her LinkedIn page, she remains a consultant for non-profits and social justice policy in San Francisco, where she first came up alongside Cleve. Her bio for Graterol Consulting, where she's a senior adviser, also states that she chairs a number of boards across the city, including the Health Care Services Act Community Advisory Committee, the Health Committee of the California Women's Agenda, the SF Mayor's Local Homeless Board, and the Jim Hormel Advisory Council for the SF Public Library, among a string of others. Does this woman ever sleep? I'm not sure.
Of course, her current work is just a small chunk of the lasting impact she's left on her city. A lifelong activist, she's been a staunch supporter for both women's and LGBTQ rights, as well as a strong advocate for healthcare. In fact, her work with homeless populations helped frame housing as a public health issue, and in 2005, she was one of 1,000 women nominated worldwide for a Nobel Peace Prize.
Throughout the '70s, she co-founded a number of community-based women's and girls' programs, including SF Women Against Rape and The Women's Building, a "women-led community space that advocates [for] self-determination, gender equality and social justice," according to its website. It's still running today, and has gone on to sponsor more than 170 organizations. Among them are La Casa de las Madres, San Francisco's first shelter for battered women; The Women's Foundation of California; and Lavender Youth Recreation & Information Center (LYRIC). To cap it all off, she was as a professor in the Department of Health Education at San Francisco State University from 1994 to 2007.
In the show, Guy is depicted as a young activist coming to terms with her own sexuality as she grows increasingly involved with feminism. Her character is also used to demonstrate how gay men and women worked together during the AIDS crisis, during which her real-life partner, Diane (played by Rachel Griffiths and Fiona Dourif), worked as one of the first HIV/AIDS nurses.
Judging by her extensive resume, When We Rise is only half of Guy's incredible story, but it's about time a woman who's been so often overlooked in history books got a proper tribute.