4 Signs Your Sleep Isn't As Restful As It Should Be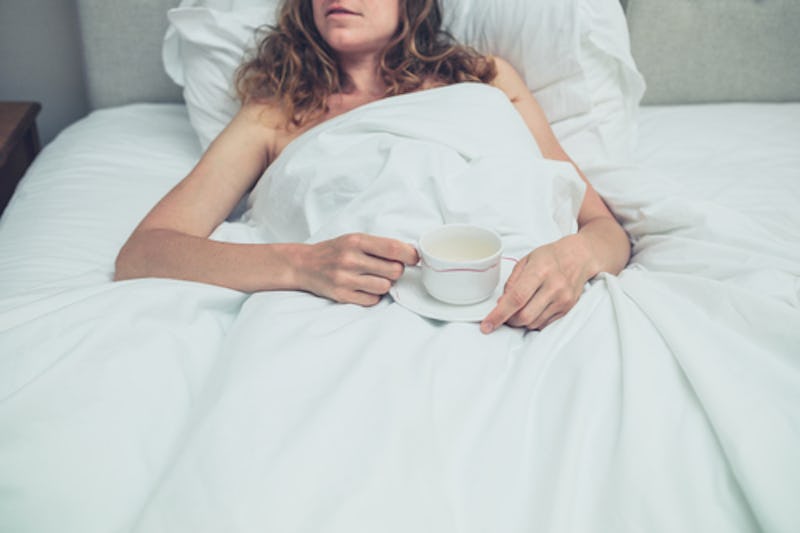 Lolostock/Shutterstock
Everybody wants good-quality sleep, the kind that involves long, uninterrupted rest that leaves us feeling refreshed and recharged when we wake. However, there's an unusual measure for sleep quality that's not widely known: sleep efficiency. Basically, it's a ratio of how much you're spending in bed to how much time you spend actually asleep. And it turns out that inefficient sleep is a particular issue that can have significant impacts on your routines, both during the daytime and at night.
Sleep efficiency is "the ratio of the total time spent asleep (total sleep time) in a night compared to the total amount of time spent in bed," says VeryWell Health. If you're spending loads of time in bed but not asleep, your sleep efficiency is likely low. Various factors can lower your percentage, including restless behavior in your sleep or lying there staring at the ceiling for ages without falling asleep. Keeping notes on nights when you can't seem to fall asleep can be useful to help figure out why this is the case, if you take this information to your doctor.
Here are some possible signs that your body is sleeping inefficiently and not maximizing its time under the bedsheets with sweet, sweet slumber.