The Theme Of The 2018 Met Gala Couldn't Be More Different Than Last Year's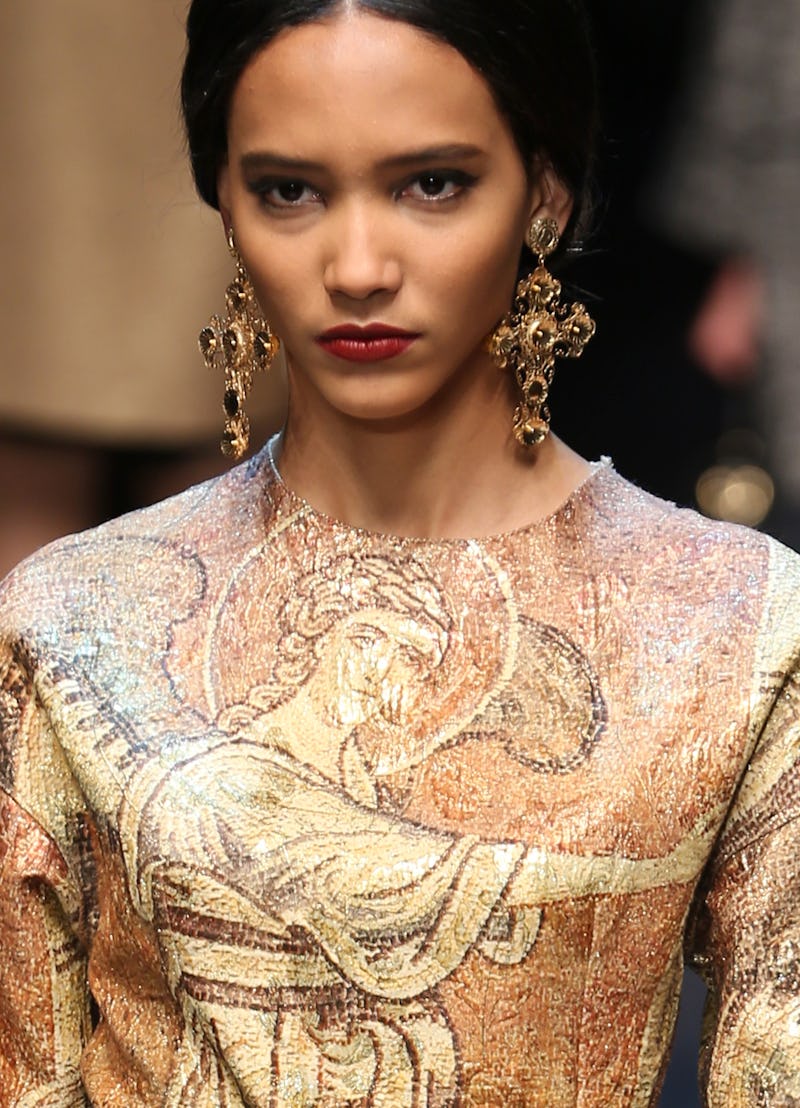 Vittorio Zunino Celotto/Getty Images Entertainment/Getty Images
The who's who in society have been put on notice: It's time to start planning your next Met Gala outfit. While the next exhibition isn't until May 2018, the 2018 Met Gala theme has just been announced — and it's going to be an interesting one. The theme of the ball will be Heavenly Bodies: Fashion and the Catholic Imagination. Meant to link back to all the famous religious works available for viewing in the iconic museum, this exhibit will aim to express how the religion not only inspired fashion, but also helped shape it. According to Andrew Bolton, the costume institute curator at The Metropolitan Museum of Art, he will aim to show how "material Christianity" has helped form "the Catholic imagination."
More than that, there will also be a study on how fashion and religion often clashed throughout history. Their intersection, Bolton explained, has often times been "complex and sometimes contested," but nevertheless it has resulted in amazing and memorable pieces.
In order to bring this curation together, he will be working with colleagues from the Met's medieval department and the Cloisters, the branch of the Met that specializes in European medieval architecture, sculpture, and decorative arts. According to Vogue, there are already some exciting items acquired, which will help inspire guests as they choose what to wear for the red carpet. The star item thus far is a papal garb on loan from the Sistine Chapel sacristy, which almost never leaves the Vatican. The Met wasn't even able to acquire it for their 1983 exhibit, "The Vatican Collections: The Papacy and Art," so this is quite the feat.
It will be fascinating to see not only the curation, but stars' interpretation of the tricky and somewhat controversial theme. Expect to see safe bets, like celebs walking down in Dolce & Gabbana, which has dabbled in Christian motifs for years now, or more sensational options, like Jeremy Scott's new (and angry) Fall 2017 collection.
There are a bevvy of designers that have used Christianity as inspiration in their past collections, so no one is going to be at a loss as to where to pull their outfits from. To speculate what we might be treated to come May, here are some previous religion-inspired collections.