You'll Be OBSESSED With Daphne Rubin-Vega's New Podcast Based On A Classic Horror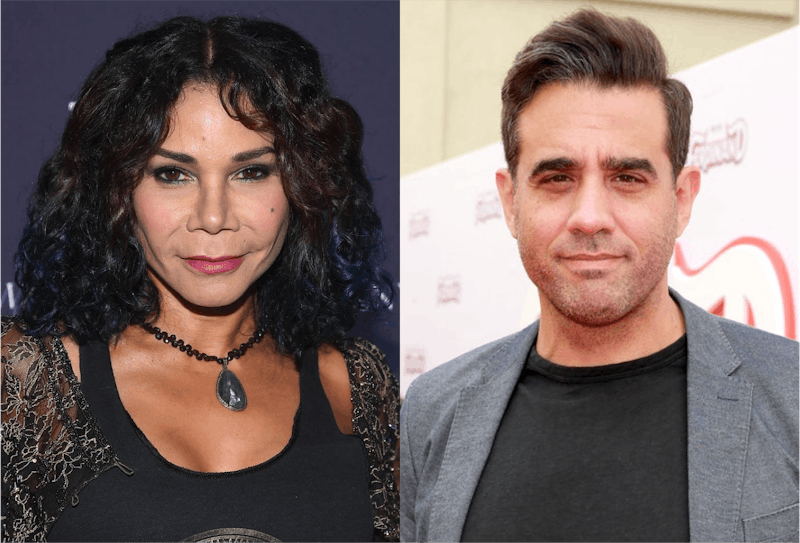 Ben Gabbe/Rich Fury/Getty Images Entertainment/Getty Images
There's something uniquely chilling about horror podcasts — particularly when you're listening alone, in bed, the light switched off and the covers pulled very tightly over your head. And Gimlet Media has just released a new scripted fiction series that promises to terrify: The Horror of Dolores Roach, starring Daphne Rubin-Vega and Bobby Cannavale. The show comprises eight episodes, all available to download now, and it's already attracted glowing reviews on social media and beyond. So what is The Horror of Dolores Roach about, and what makes it quite so unsettling?
According to Gimlet, the podcast tells the story of the titular Dolores Roach (Rubin-Vega, who originated the role of Mimi Marquez in Rent) as she returns to Washington Heights, New York City, after a 16-year prison stint for exaggerated weed possession charges. Her former neighbourhood, the New York Times says, is gentrified beyond recognition: "All of her neighbourhood landmarks have been replaced by T-Mobiles and Citibanks, its once-friendly faces supplanted by green smoothie-drinking white girls in workout clothes who are free to smoke their boutique hydroponic weed without incident."
The only remnant from her old life is Luis (Cannavale of Mr. Robot), who lets Dolores stay in the flat beneath his empanada shop. There, Dolores starts to give massages for cash (she's known as "Magic Hands Dolores"), but she's soon forced to turn to ever more desperate — and bloody — methods of survival. Refinery 29 calls her a "fascinating, frightening character who tells her story with surprising honesty."
According to the New York Times, the podcast is adapted from the 2015 one-woman show Empanada Loca which also starred Daphne Rubin-Vega, playing every character. Mimi O'Donnell, Gimlet's head of scripted content, told the newspaper that Rubin-Vega contributed to casting and scripting The Horror of Dolores Roach, saying, "Her imprint on this is enormous."
The show's vivid social commentary is deliberate, Rubin-Vega told Refinery 29. There's a reason the show addresses gentrification, racial marginalisation, transphobia: "The social commentary is in there," she said, "because of the situation we all share." She added, "Whenever society starts to really show its bloody teeth, these stories become relevant."
For those who'd like to go in completely unprepared, a warning: I'm about to drop a spoiler that will pretty clearly indicate the means to survival that Dolores pursues. The show's writer, Aaron Mark, told Refinery 29, "It's a contemporary Sweeney Todd story" — and yes, that is where the empanadas come in. Dolores is narrating the story from a disused subway tunnel, where she's hiding out after her spree of murders. "It's kill or be killed," Rubin-Vega explained to Refinery 29.
The Horror of Dolores Roach was released on October 17; a mere four days later, scores of listeners have taken to Twitter to share their praise and terror (amongst the fans? Neil Patrick Harris, who told his followers that he "loved" the series):
I'm still profoundly terrified after finishing The Haunting of Hill House, but it looks like I'll be waiving a recovery period and plunging directly into The Horror of Dolores Roach. Halloween! It's the best time of the year!