Nordstrom's Newly Revamped Loyalty Program Lets You Redeem Points As Cash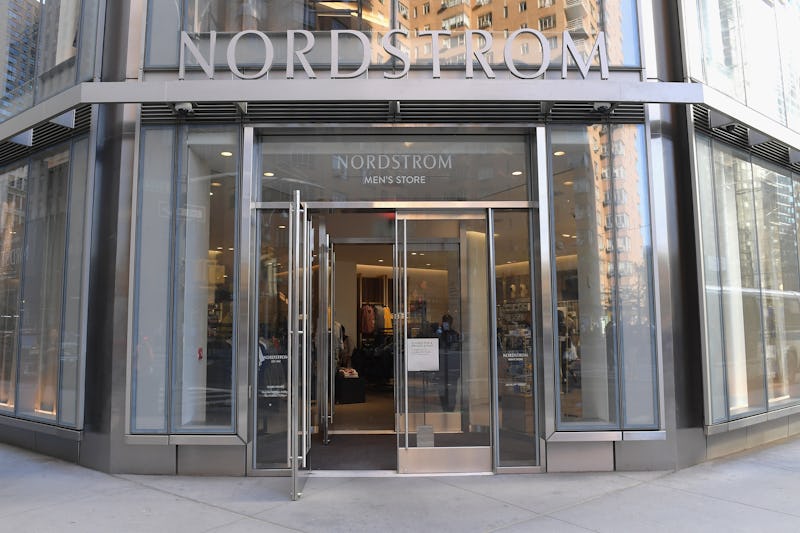 Ben Gabbe/Getty Images Entertainment/Getty Images
Its always a godsend when your favorite store has a rewards programs, because who doesn't like being given free perks for indulging themselves to begin with? Nordstrom just announced an updated version of their own loyalty program, rolling out something called The Nordy Club. But what is The Nordy Club? It's a brand new shopping experience.
The great thing about this new club is that if you're already enrolled in Nordstrom Rewards or are a current cardmember, then you will automatically be part of The Nordy Club. The program will use the usual, traditional points system, but it will also offer customers personalized services and more experiences, like exclusive access to product launches and events, along with easier ways to shop and save money.
There are four different tiers in The Nordy Club, and they are based off of how much you spend. The "Member" has spent anywhere between $0-$500, and gets a few basic perks with their status. They get "First to Shop" access to select launches, can participate in beauty and style workshops, make use of free basic alterations, and can reserve online or use curbside pick-up.
The second tier is the "Insider," who has spent $500+. They get all the benefits a "Member" gets, plus they get a personal bonus points day and "First to Shop" access for Clear the Rack sale events.
Then there is the "Influencer" tier, which includes people who have spent $2,000+. They get all of the "Insider" benefits, in addition to an extra personal bonus points day, as well as priority access to style events.
Next up is the "Ambassador," who has spent $5,000+. They get all the "Influencer" benefits, plus three personal bonus points days, access to invite-only events, and have access to Nordstrom's In Home Stylists. That's when a stylist comes to your home, office, or hotel and helps dress you for $50 a session, or $400 for a full closet audit. But the Ambassador-status members will get a complimentary annual closet audit, plus an in-home styling session.
So what makes The Nordy Club an upgrade from the old loyalty program? Through The Nordy Club you will be able to earn points faster, as well as have more access to events and workshops. You will also be able to earn Nordstrom Notes faster, where there will now be included $5, $10, and $15 Notes.
You can also easily access status, points balance, and tier information by using the Nordstrom app and logging into your dashboard. That way you will always have updated, real-time information on your loyalty status, taking out the guesswork from points or bonuses.
If you're not part of the loyalty program yet, you can sign up and join The Nordy Club by heading over to Nordstrom.com/jointheclub.
If you want to collect even more points, you can also become a card member, which will help you earn points three times faster and enjoy more benefits. For example, you will instantly be upgraded to "Insider" status, you will earn three points per dollar rather than one point per dollar, and you will automatically get a $40 Nordstrom Note if you use your card the day it gets issued.
If you're a frequent shopper at Nordstrom, then your shopping experience just got a whole lot better!