6 Ways To Feel More Comfortable Celebrating Your Accomplishments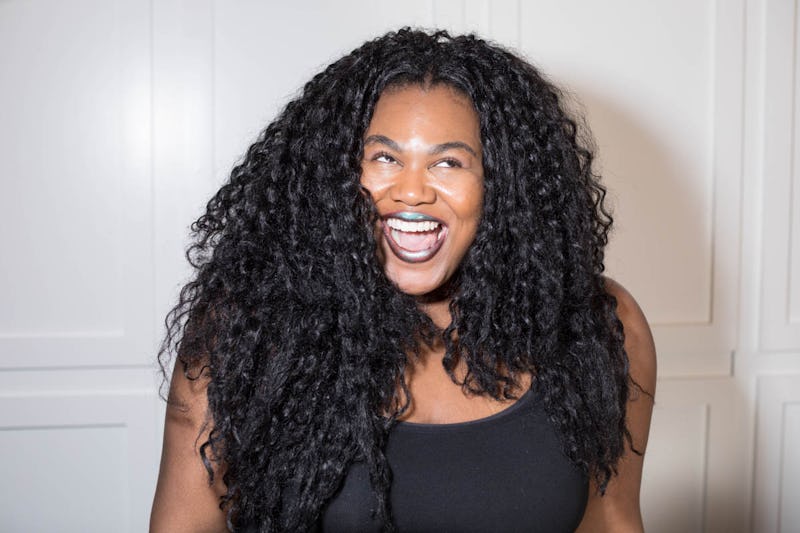 Ashley Batz/Bustle
Women and non-binary folks are taught early on in their careers that the workplace is one of many places where they are treated unfairly. This is especially true when it comes to their pay, also known as the gender pay gap. In 2018, it was found that full-time year-round working women were making only 80 percent of what their male counterparts were earning, according to Pew Research. It's estimated that it would take 202 years to close the gender pay gap. You may have experienced the wage gap first-hand, but what you probably didn't know was that there's another, lesser-known gap that exists in the workplace that not only affects how much money women make, but also how far their career can advance — the self-promotion gap.
The "self-promotion gap" was penned when Mighty Forces, Southpaw Insights, Upstream Analysis, and Grey Horse Communications — all women-owned companies — conducted a survey to determine how women really felt about talking about their achievements. Amanda Hirsch, founder of Mighty Forces, and Sabrina McMillin, senior account manager at Grey Horse, tell Bustle that although the self-promotion gap was something they discussed, it wasn't something other people were really looking into. The idea came to them after working with other women in businesses and organizations and realizing how hesitant they were to talk about their accomplishments, McMillin says.
After trying to research why this was and realizing there was no research that studied this, they decided to conduct the studies themselves. And so, they surveyed more than 1,000 people (517 women and 499 men) ages 18 to 55+ and discovered that not only were women not talking about themselves at work, they weren't doing it in their personal lives either.
Talking about yourself doesn't have to be uncomfortable, but it may take some practice at first. Here are six ways you can fix the self-promotion gap and learn to celebrate your accomplishments.