Ulta Is Doing 25 Days Of Sales & Here's What To Expect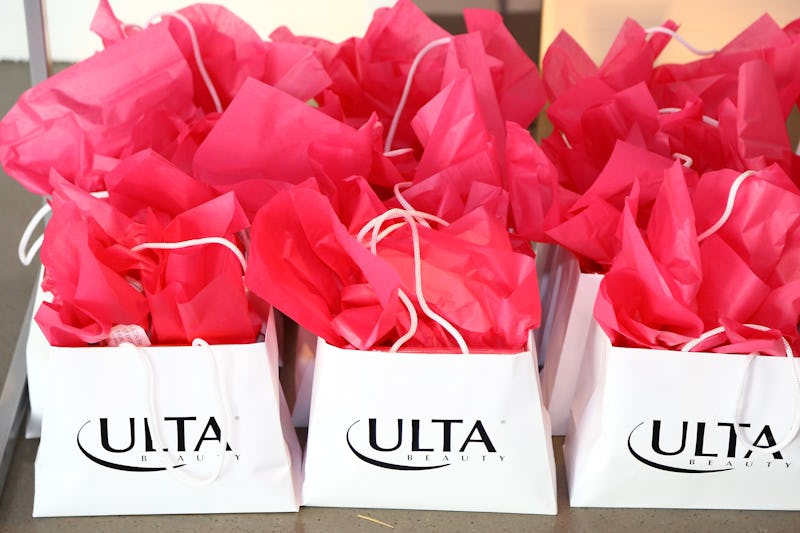 Astrid Stawiarz/Getty Images Entertainment/Getty Images
Coincidentally, the most wonderful time of the year also happens to be the most hectic time to shop. Thankfully, this beauty one-stop-shop is here to make your life a little easier. Ulta is having a Holiday Beauty Blitz to celebrate the season of giving. Think of it as their winter 21 Days of Savings Sale but even better. I'm talking 50 percent off of fan-favorite brands, and that's only the beginning.
If you've waiting until now to start your holiday shopping, you're in luck. Ulta's Holiday Beauty Blitz is making your life a little bit easier. According to their website, Ulta will be having a 25-day long sale with new deals popping up every five days. There will also be one-day-only deals. Bustle reached out to Ulta to get the exactly deal specifics.
Although it's unclear exactly which products will be up for grabs throughout the sale, they're definitely starting off with a bang. For the first five days — that's Dec. 1 through the 4 — You can get the Urban Decay Naked Ultimate Basics Palette at half the price.
That brings the price down from $54 to $27. Pinch yourself, because this is not a beauty dream. Of course, the palette is only available while supplies last, so you should probably stop reading this and head over there right now.
Naked Ultimate Basics Palette, $27 (originally $54), Ulta
If you've chosen to keep reading, you're in luck. There are even more amazing deals to get excited about, too. On top of the five-day palette deal, you can also get 50 percent off another fan favorite, as well.
For Dec. 1 only, you can shop Smashbox's Drawn In. Decked Out. Shadow + Contour + Blush Palette for 50 percent off as well. That takes the price down from $42 to just $21. The set is packed with contour, blush, and eyeshadow powders, which is worth $232. It also comes with a sticker set, so you can personalize the product any way you'd like.
Smashbox's Drawn In. Decked Out. Shadow + Contour + Blush Palette is limited edition for this holiday season only. So not only will you snag a must-have product, but you'll also save some major cash. It really doesn't get much better than that.
Smashbox's Drawn In. Decked Out. Shadow + Contour + Blush Palette, $21 (originally $42), Ulta
As of Dec. 1, it's unclear which other products are to pop up in the sale. Ulta has yet to make an announcement on their Instagram page, but Bustle reached out for comment. If the rest of the deals are anything like the first, you should probably start saving your money now just to be safe.
According to the brand's email, new deals will be shared every five days. That means that you should keep an eye out on Dec. 6. You can sign up for updates on the Ulta website.
There are a few other great deals going on as well. The website says that you can get a free full-size Pro Plus Fiber Mascara from Lorac with the purchase of any Lorac Palette. You'll also be able to snag a Stila Stay All Day Foundation & Concealer Duo for $24 each and get $10 off any $25 NYX Cosmetics purchase.
Lorac PRO Plus Fiber Mascara, $24, Ulta
What are you doing still reading this? Stop what you're doing and go do some online shopping. These are deals that you just can't pass up, whether you're shopping for someone special or looking to stock up for your own collection. After all, the season is about giving and getting.