What It's Like To Be An Asian American Woman In STEM Today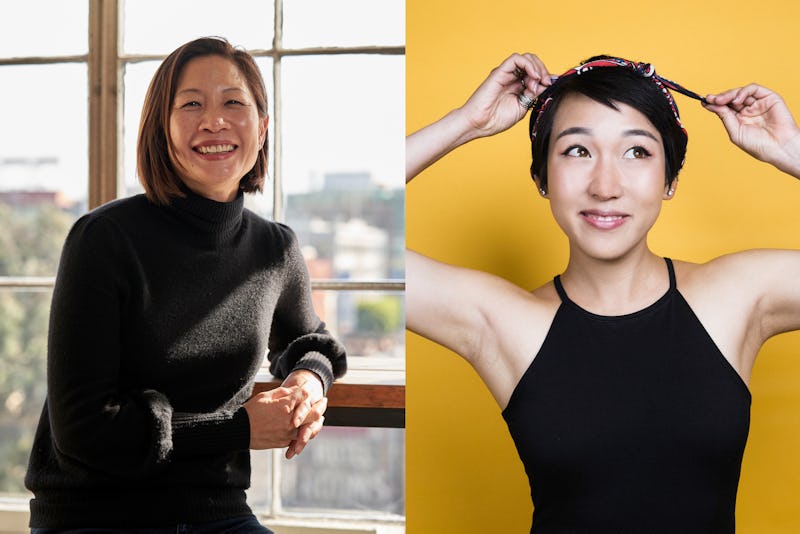 Courtesy of Susan Choe/Anna Lee
Asians Americans in science, tech, engineering, and math (STEM) fields are in a unique position: While Asian American workers are often overrepresented, women in the community are typically underrepresented in these industries. And sexist bias, coupled with the harmful "model minority" myth, can be enormously damaging. A survey of 3,000 Asian American STEM workers conducted by The Atlantic in 2018 found that they felt that they had to prove themselves more than their colleagues of other ethnicities, and women, in particular, felt heightened pressure to defy racial stereotypes and excel.
"The advancement of Asian female scientists and engineers in STEM careers lags behind not only men but also white women and women of other underrepresented groups," Lilian Wu and Wei Jing wrote in a study of Asian American women in STEM in Issues In Science & Technology in 2011.
Bustle asked 14 Asian American women in various areas of science, technology, engineering, and mathematics — from geological surveys and coding to sex toy innovation — what being an Asian American woman in STEM means to them, and we received many complex answers. These groundbreaking scientists and innovators tell Bustle their stories of discrimination, pride, community, family pressures, the double bind of being a woman of color, and what it means to go it alone.