How Jay Z Thinks People Can Bring About Change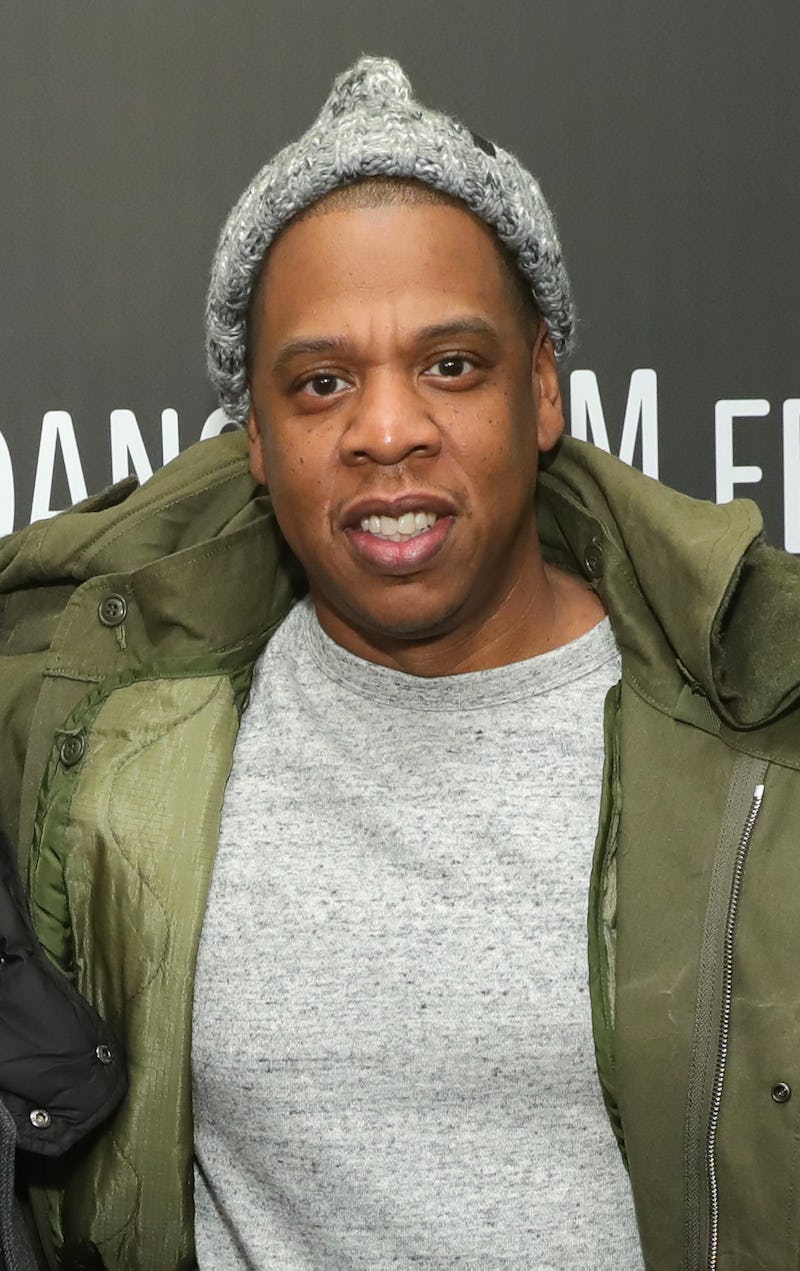 Neilson Barnard/Getty Images Entertainment/Getty Images
When it comes to speaking out against injustice, Jay Z can rock the mic just as flawlessly as he does when he spits rhymes. The rapper turned philanthropist spoke to a "shell-shocked" audience, according to The Daily Beast, about realizing their power to organize and create meaningful change in the wake of the Women's March and the ongoing Black Lives Matter Movement. Jay Z told the crowd about recent activism following Donald Trump's inauguration, "I'm sure a lot of you guys participated in it, but that display of woman power the other day was so amazing and we saw the effect: That no matter what, no matter who's in office, we are the people that's in power."
The businessman attended the festival to premiere the docuseries, Time: The Kalief Browder Story (which will premiere on Spike TV in March 2017) for which he served as one of the executive producers. The heartbreaking six-part special highlights the life of a 16-year-old black teenager from The Bronx, New York who was wrongfully imprisoned for three years in Rikers Island for allegedly stealing a backpack. When Browder was released, after spending more than 800 days in solitary confinement, he committed suicide.
Jay Z used the docuseries screening as a teachable moment for audience members who may still be wary about stepping into the role of an activist particularly during the Trump era. He reassured the crowd that regardless of their platform or position in life, their voices will be heard if they do one thing:
"More than ever, the people have to come together. We have to tell these stories, and we have to organize in a way that we never have before, because that's the only thing that effect change. I hate to sound like such a cynic. Everything is based on votes, and who you can put in office."
After reading about Browder's struggles to readjust to everyday life post-prison in The New Yorker, Jay reached out to him personally "just to give him some encouragement." Once he died, Jay Z said he turned his inability to "come to terms with" his untimely death into action by teaming up with The Weinstein Company and creating the docuseries for Spike TV. "He's a prophet," Jay Z said at Sundance. "His life was meant to make sure that other kids don't have to go through the same thing."
Ever the private pair, Jay Z and his wife, Beyoncé, continue to lead by example. Jay's company Tidal donated $1.5 million to Black Lives Matter, and Beyoncé and Jay Z reportedly helped bail out protestors in Baltimore, Maryland and Ferguson, Missouri who fought for justice following the deaths of Freddie Gray and Michael Brown.
Jay told the Sundance audience that he has faith people who feel threatened, disenfranchised, and hopeless will continue to speak out against injustice until changes are made. "I hope that we all spread the word so everybody can see this and really move this forward," he said. "I know it's difficult to watch — it's hard to watch — but it's real life."