What Martin Landau Was Most Famous For Made His Legacy Possible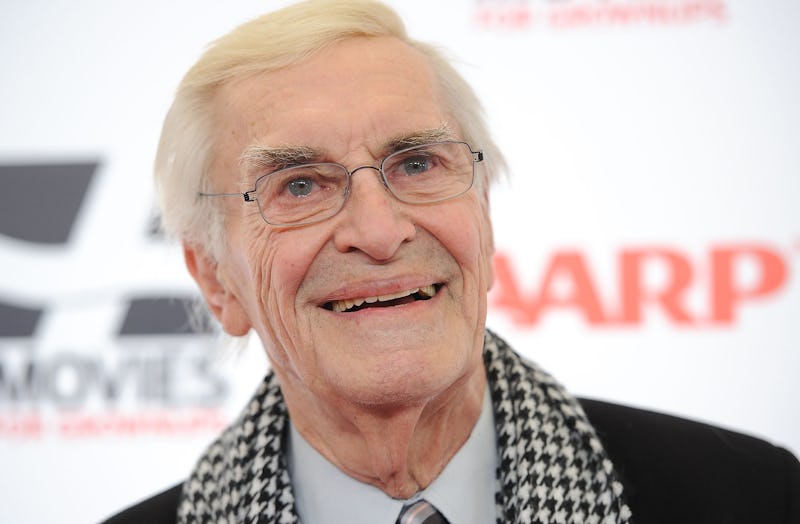 Jason Merritt/Getty Images Entertainment/Getty Images
Oscar-winning actor Martin Landau passed away on Sunday at the age of 89. Audiences across the United States as well as the world were familiar with Landau's stellar performances in various movies and series in the 1960s and beyond. But what specifically was Landau most famous for? It's debatable, as the unparalleled actor played a diverse set of roles for the big screen. But some films and series stick out the most to his fans around the world.
One of those is, of course, Mission: Impossible. Aired in 1966 on CBS, the series represented some of the best of television art, be it classic or modern. Landau became an icon because of his performance in the series that would air an hour-long and action-packed episode every week. Viewers were instantly hooked. The actor's phenomenal delivery in Mission: Impossible landed him several Emmy Award nominations as well as a Golden Globe Award.
Performing as a master of disguise as Rollin Hand in Mission: Impossible, Landau proved that he was a connoisseur of versatility, grace, and unforgettable performances. The actor became a source of inspiration for newcomers in the entertainment industry. For those who may not know, Landau was performing in the series alongside his then-wife Barbara Bain.
Other notable mentions from Landau's remarkable acting resume include Alfred Hitchcock's 1959 classic North by Northwest. The Hitchcock film was set in New York City, following a thriller plotline about a man whose mistaken identity spells a ton of tension and drama for him. Landau performed as the henchman for one of the main characters. It was the perfect film to work in, as Landau himself was born in Brooklyn, New York.
Later on, in the 1970s, Landau worked in the science-fiction series Space: 1999. In spite of the series getting cut after only two seasons, it generated a critical status in TV history for its production values. Apart from these three aforementioned works featuring Landau, the actor appeared in Ed Wood, a comedy-drama film produced and directed by the one and only Tim Burton. Landau starred as Dracula-portrayer Bela Lugosi, and won the 1995 Best Supporting Actor Oscar for this role.
But it seems that the most famous and unforgettable work starring Landau was Mission: Impossible. Rollin Hand was one character that audiences are unlikely to forget. With the charm and clever ability of a chameleon, Landau showed his viewers how to blend action, grace, and wit in one handsome package. Admirers and fans are certain to miss the tall and handsome actor who passed away at the UCLA Medical Center.