6 Surprising Ways Your Body Changes During Menopause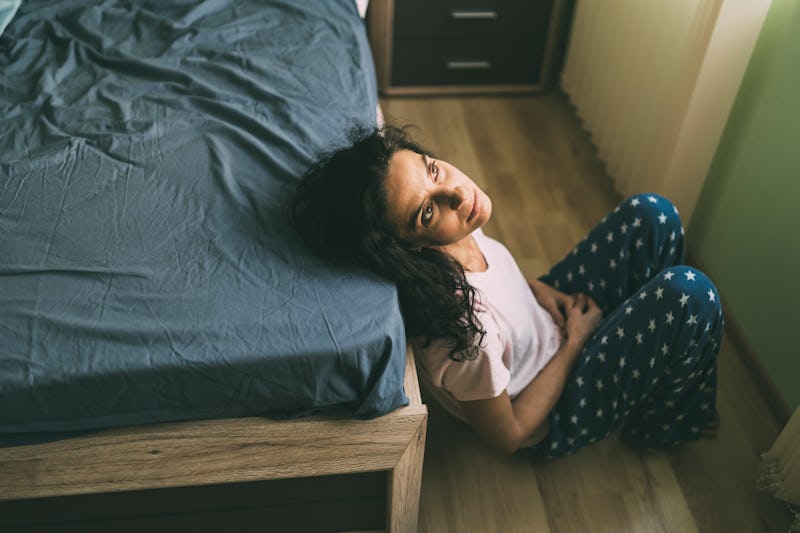 Vladimir Vladimirov/E+/Getty Images
It's a time in life that inspires hope, dread, and Nancy Meyers movies: menopause. Menopause isn't one sudden event; people coming to the end of their periods can also experience the symptoms of perimenopause, or a transition into menopause, for years at a time before periods finally cease. But if you're thinking about how menopause affects your body, there isn't a one-size-fits-all answer. Menopause can show up very differently depending on a wide range of factors, including whether it's happening naturally or as a result of a medical condition, how much estrogen your body has produced, and even your mental health history.
"There isn't just one way to describe what happens to a body around menopause, as symptoms can be absent, very mild, mild to moderate, or severe," Dr. Nina Carroll M.D., a physician with medical consultancy Your Doctors Online, tells Bustle.
There's not one standard menopause timeline, either. Carroll tells Bustle that it can happen naturally over several years, or be triggered by medical conditions or surgeries, like ovarian removal surgery, chemotherapy, chronic fatigue syndrome, or autoimmune issues. It can also be triggered by a condition called primary ovarian insufficiency, where the ovaries stop working properly. Menopause means the end of your reproductive cycle — so no more periods and no more pregnancies — and it has many other consequences for health.
It's not known why we experience menopause; scientists think that it might be because childbirth in old age is too dangerous, or because we're supposed to take care of our grandkids rather than producing more children. Regardless of why it happens, experts tell Bustle it's a pretty remarkable process. Here's how your body changes when you go through menopause.