What Naomi Watts Really Thinks Of Always Playing The Mom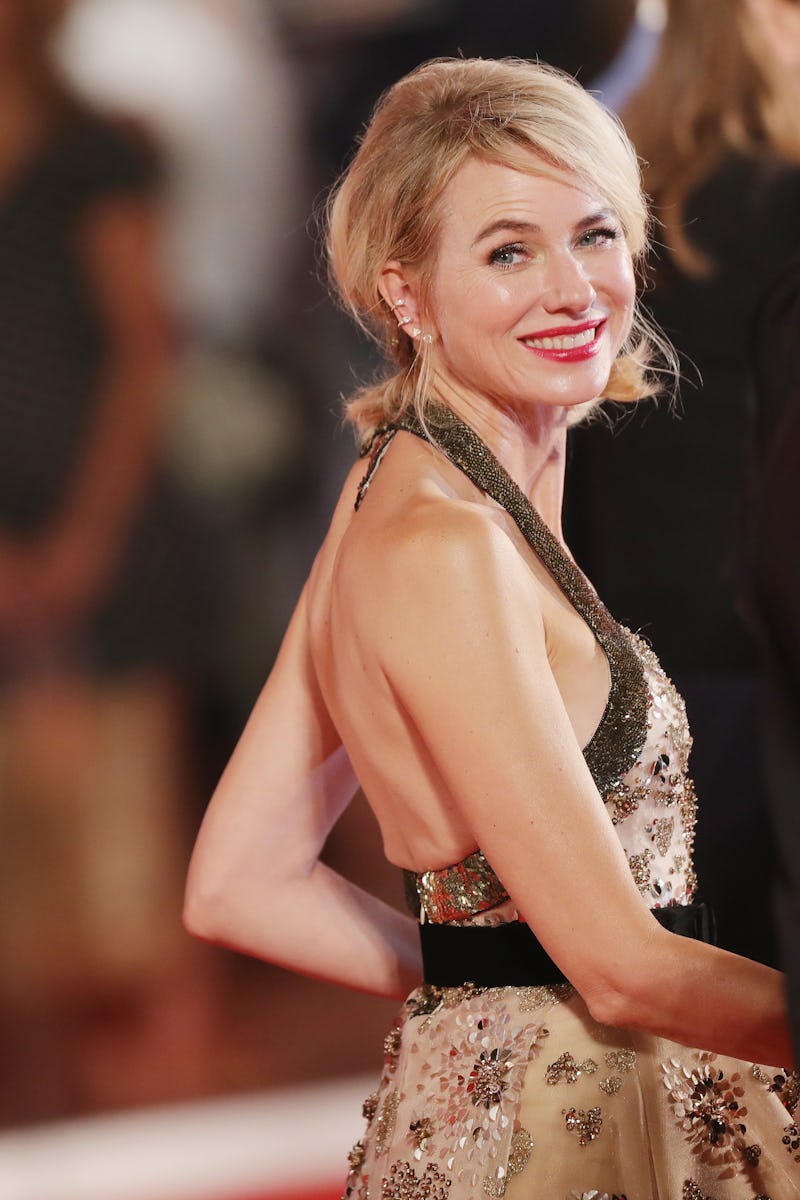 Vittorio Zunino Celotto/Getty Images Entertainment/Getty Images
For successful male actors, there are a few stages they're likely to go through over the course of their careers: the initial breakthrough, the heartthrob parts, the romantic lead, the corporate CEO — you get the picture. No matter their age, men get to play a variety of meaty, fully-formed roles throughout their time in Hollywood. Women, though? That cycle is a lot more simplistic and a lot less interesting, as Naomi Watts, for one, can attest.
"I'm playing a lot of mothers lately," the actor — who plays one in the new drama The Book of Henry, out June 16 — tells me, sitting across the table at New York's Whitby Hotel on a recent day. "There are stages as your career goes by: girlfriend, wife, and now I'm in the mother stage. Probably soon be grandmother."
Watts laughs as she says this last part, but unfortunately, the 48-year-old is probably not wrong. On-screen, women age substantially faster than men, given those "grandmother"-type roles when they're still in their 40s and 50s, despite male actors getting to play romantic leads and other young-feeling parts for several more decades. Just take 52-year-old Marisa Tomei's casting as Aunt May — a character traditionally meant to be in her 70s or 80s — in Spider-Man: Homecoming, for example. With younger female stars, too, the inequality still stands; look at the then-25 year-old Jennifer Lawrence being cast as a middle-aged mom going through a mid-life crisis in Joy.
And even when a woman is cast in a role fitting for her age, the part is often one-dimensional and there simply to support the leading man. "Mother" roles, for instance, often consist of female actors doing little more than good-naturedly reprimanding their children or kissing their husbands goodbye on their way out the door. But although Watts, as she says, may be in this stage of her career, she's purposely choosing "mom" parts that break the mold. In addition to playing a struggling waitress in The Book of Henry, she recently starred as a woman coming to terms with her son's gender transition in 3 Generations, and is set to play an eccentric, troubled matriarch in The Glass Castle later this summer. Being cast as a mother may be inevitable right now, but Watts isn't letting that dictate the quality of the role she takes.
"I'm always looking for a character that has different dynamics going on and some sense of a strong emotional arc," she explains. "I'm always looking for women that have depth to them and are complicated and [have] contradictions."
In The Book of Henry, Watts' Susan is a single mother of two boys, who leaves most of the parenting and household management in the hands of her preteen, the astoundingly gifted Henry. She tries hard to be a good mom, employee, and friend, but, as all parents do, she frequently struggles, and relies on her son more than she should for guidance. Her faults, though are what make her human, setting her apart, as Watts notes, from the cliche moms seen so often on-screen.
"I loved that she was flawed, and that she was doing her best," the actor who, like her character, is the mom of two boys, says. "I know what it means to be a mother. I know how deeply you care... you do your best, and you're a multi-tasker, and you miss things, and you're not as present as you always want to be."
Watts' next role, on the upcoming Netflix thriller series Gypsy, is also that of a mom, but, like in The Book of Henry, she's far from a cookie-cutter stereotype. Jean Holloway is a wife and mother, yes, but she's also a successful therapist whose constant crossing the line into her patients' lives leads her into significant trouble. "You would normally think it'd be a man playing this role because she's so flawed and she has so much desire," Watts says of the character. "A lot of times when women are playing those kind of parts, they're considered either crazy, or bitchy if they're seeking power in any kind of way, or too ambitious, or slutty."
On paper, Watts is in a phase of her career that traditionally sees female actors relegated to one-dimensional, supporting parts, but you'd never know it, judging from the roles she's choosing to make her own these days.