6 Women Share What Starting Therapy Early In Their Relationship Was Like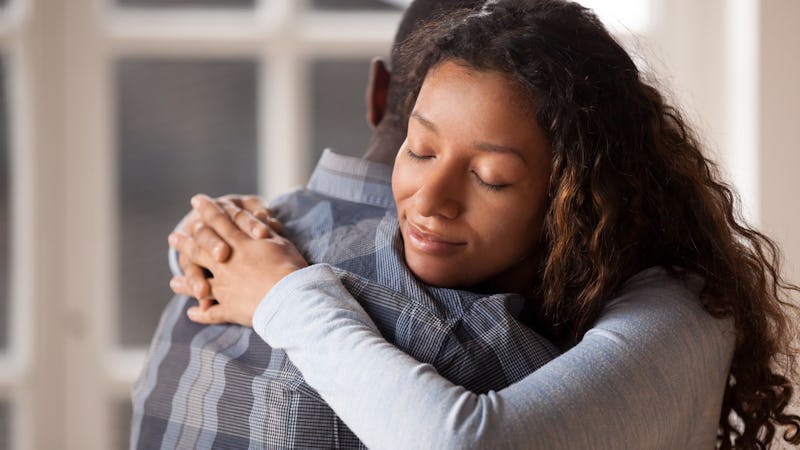 Shutterstock
The idea that therapy is only undertaken if something is wrong needs to be put to bed for good. Talking things out and getting guidance from a professional is a helpful, productive way to exist peacefully with other people, and that is doubly true in romantic unions. So, if you are considering starting couples therapy early on in your relationship, but think it might be preemptive — know that it can be a really great move for a whole host of reasons.
One 2016 study, published in The Family Journal, found that at the very least, couples therapy seems to increase empathy for each other significantly — and that is always a worthwhile endeavor.
While perhaps it's not something to do after a few weeks in — although, to each their own — therapy might be something that is worth a try even at the beginning to simply deepen your relationship, work on issues, or clarify what is really going on. Ultimately, of course, it is all up to you and your partner as to how you want to go about, you know, you two.
Below, women share what starting couples therapy early on in their relationships was like, and how it's panned out since then.