Here's What This Month's Full Moon Means For Your Love Life, Based On Your Zodiac Sign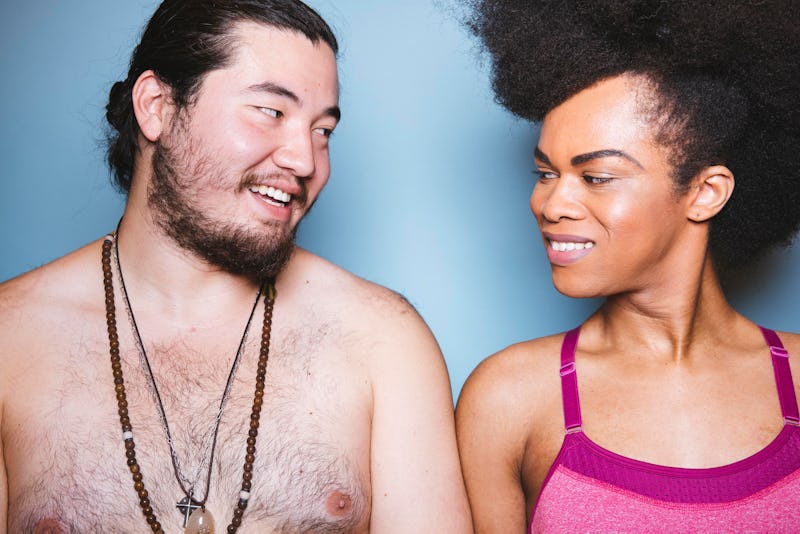 BDG Media, Inc.
The so-called "full pink moon" of April 2019 is already getting a lot of attention, given its unusual name, but astrologically speaking, what does the April 2019 full moon mean for your love life? Bustle spoke to the experts to find out. Unlike "blood moons," so named for their deep red hue, the pink moon won't actually be pink. According to People, The Old Farmer's Almanac dubbed April's full moon a "pink moon" because it coincided with the first bloom of wild ground phlox, a pink wildflower that heralds the coming of spring.
Astrologically speaking, it's good to take note of which signs the sun and moon are in, because those will be the opposing forces we'll all be grappling with this full moon. Currently, the sun is in Aries, while the Apr. 19 full moon will be moving from Libra to Scorpio. Astrologer Rachel Lang tells Bustle:
Aries is the sign of the self, and when the sun is in Aries, you might feel more independent and self-directed. You want to follow your heart's desire, and you might not want others to stand in the way. This can be healthy if you have any codependent tendencies. The moon in Libra challenges that Aries energy, and you could have a stronger desire to connect with your love or to meet a love if you're single. You could also feel pulled between wanting your space and desiring connection.
Basically, think of this as the ideal time to conduct a romantic spring cleaning. "If you have been involved in an unhealthy dynamic with someone or if you've had ongoing issues in a relationship, now is the time to take action to resolve these issues," Lang adds. Clear out the cobwebs of your relationships and pave the way for the season to come. Here's what each of the signs can expect.