The Koko Kollection Singles Will Be Here So Soon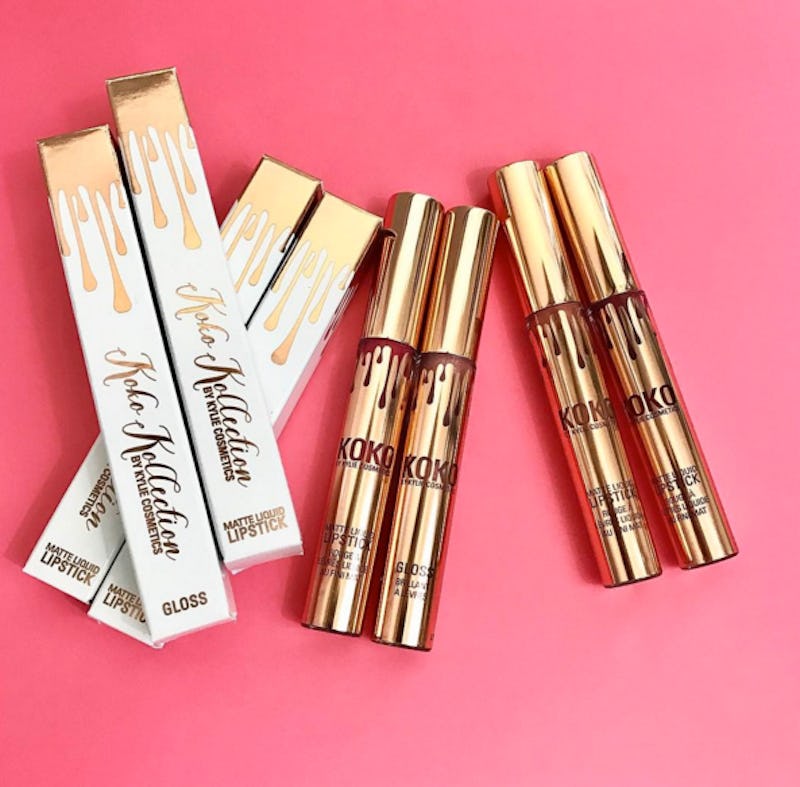 kyliecosmetics/Instagram
These colors were just too good to stay away. And due to high demand, what was once called a limited edition collaboration is about to be here for good. What time will Kylie Cosmetics' Koko Kollection Singles come out? The brand's now added all four lippies to the permanent line-up, and they'll be available to shop very soon.
According to the Kylie Cosmetics Instagram account, you will be able to buy Okurrr, Khlo$, Gorg and Damn Gina individually starting at exactly 6 p.m. ET/3 p.m. PT on Mar. 9. Whether you're looking for bold matte color or a light pastel gloss, this range offers a little bit of everything, but you'll be able to pick and choose exactly what you want to add to your collection with the ability to shop each shade one-by-one.
The Koko Kollection was the first-ever collaboration to come from the Kylie Cosmetics brand, so it's no wonder fans keep demanding that these colors make a return. These lippies have been restocked time and time again, so it's high time that Kylie Jenner made these hues part of her permanent collection. When her fans want something, she always delivers. Be sure you shop your favorite item from the Koko Kollection as soon as they hit the Kylie Cosmetics website, you know, just as a way of saying "thank you" to the beloved Jenner. Because of her — your makeup routine's about to get even better.
Get excited for the latest singles to come to Kylie Cosmetics.
Welcome to the family, you lovely lippies!
You may need to plan a shopping strategy now because the Kylie Cosmetics website is going to be chaos when these babies drop.
The Kylighter shades will be restocking at the exact same time.
If you need the Koko colors in your life, make sure you head for those first!
Then, hope there's still time to cop some Kylighter. Because seriously, you know you need a killer glow to accompany your bold pout.
Fingers crossed you get everything you're after when you head to the Kylie Cosmetics website.
As always, it's bound to be an eventful Kylie Cosmetics shopping trip!