The Exact Time To Shop The Jaclyn Hill x Morphe Palette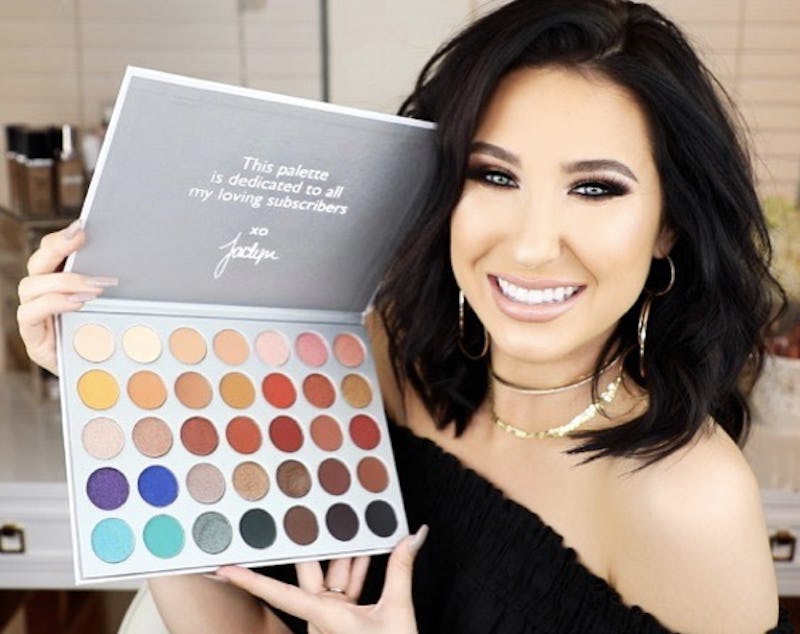 Fresh off of her big YouTube palette reveal, Jaclyn Hill is announcing even more news about her exciting collaboration with the makeup brand Morphe. As she promised on her channel, the beauty guru finally revealed what time the Jaclyn Hill x Morphe eyeshadow palette will be available, so we can make the necessary preparations for the big launch.
If you're a true Hillster, you know that the fastest and easiest way to get updates from Jaclyn is by following her on Snapchat. This is the very first social media platform she used to make the announcement, posting a short clip that read, "Just posted the time of the launch on IG." Shortly after, the makeup artist revealed that her highly-anticipated collab will land on Morphe.com at 8 a.m. PST/11 a.m. EST. Yay!
As you may already know, the eyeshadow palette is insanely huge. Encompassing 35 (!!!) versatile shades of multiple finishes including satin, shimmer, and matte, the kit has so much color. With such a vast array, ranging from turquoise to deep purple, the kit aims to serve makeup mavens of all genders, skin tones, and backgrounds, according to Hill's YouTube channel. The palette was clearly a labor of love devoted to her fans, which she made evident by dedicating it to all of her loyal subscribers.
The Jaclyn Hill x Morphe palette is priced at $38, which is seriously affordable for 35 custom shades. The launch is bright and early on June 21, so you'd better set your alarms now!
I can barely contain my excitement.
Morphe confirmed on Instagram the palette will, indeed, be available to shop at 8 a.m. PST. It's official!
If you weren't sold before, these stunning swatches will do the trick.
Let the countdown begin!