This Is When The 2017 Billboard Music Awards Red Carpet Starts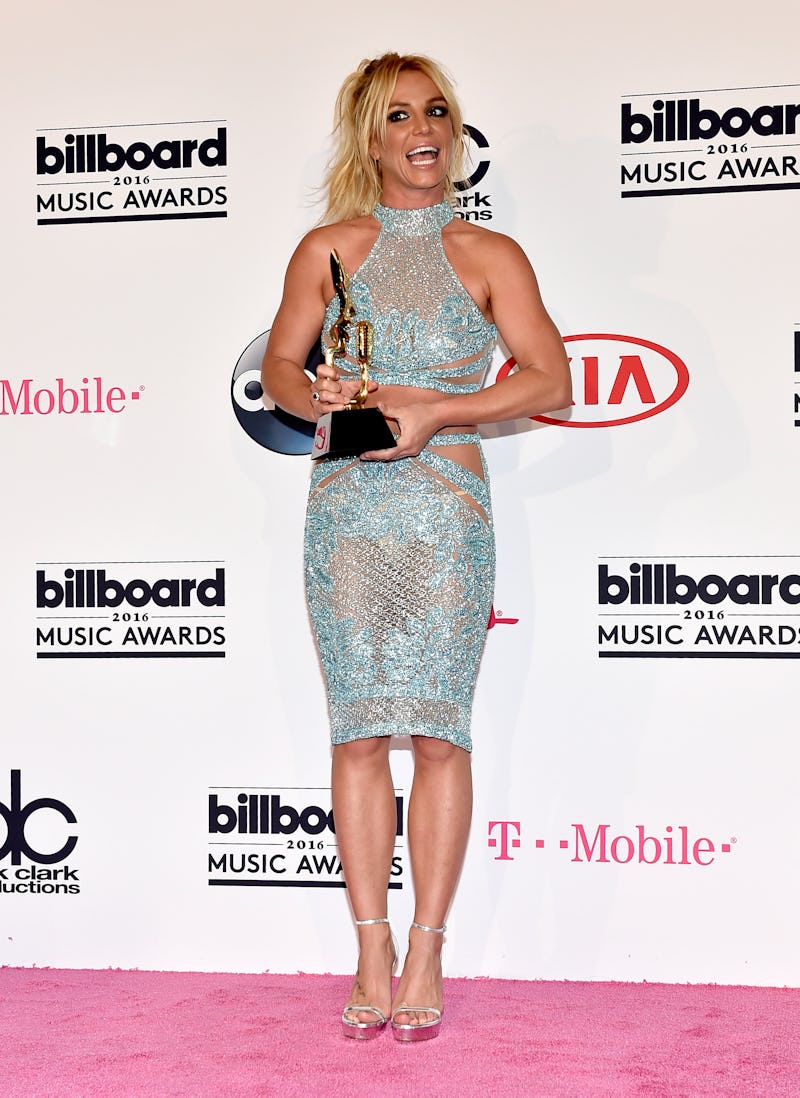 David Becker/Getty Images Entertainment/Getty Images
The BBMAs are back this Sunday, May 21, airing live on ABC so now you know how you can plan to cap your weekend. The 2017 Billboard Music Awards show starts at 8 p.m. ET. While the prize giving and the performances themselves are exciting, it's the red carpet action that's also equally as fun. What time is the 2017 Billboard Music Awards Red Carpet extravaganza?
This is vital information for fashion fiends and outfit obsessives who want to see what Nicki Minaj, Miley Cyrus, and other attending music stars are wearing.
The two-hour pre-show airs live from the Magenta Carpet at the T-Mobile Arena in Las Vegas. The action starts at 6 p.m. and hosts include Jessie James Decker and Chris Daughtry.
Here's how you can watch the official red carpet pre-show — exclusively via a stream on Twitter at BBMAs.twitter.com or via @BBMAs.
You have two other choices regarding the 2017 BBMAs. You can settle into the butt groove of your couch and fully absorb all the fashions as they parade past on the red carpet.
Or you can take part in the action by posting questions on Twitter with the #AskBBMAs hashtag. Perhaps the hosts will pose your inquiry to the stars wearing their red carpet best. Want to know what designer the always unpredictable Cyrus opted for? Curious about Lorde's outfit?
Well, you can totally ask.
Here's a reminder of some past BBMAs fashion awesomeness.
Oh, hey Ariana Grande and that major slit from 2016!
Selena Gomez slayed back in 2013.
Beyonce crushed an LBD at the 2011 edition.
Taylor Swift's white jumpsuits with cutouts, which the currently MIA singer wore back in 2015, is one of the BBMAs most memorable ensembles. Will Swift make an appearance this year or will she remain in hiding? TBD, yo!
Katy Perry floated onto the carpet of the 2012 BBMAs in this iridescent pink and purple confection.
Who will be appearing and what will they wear? Tune in this Sunday at 6 p.m. ET.