Get Ready For The Koko Kollection Comeback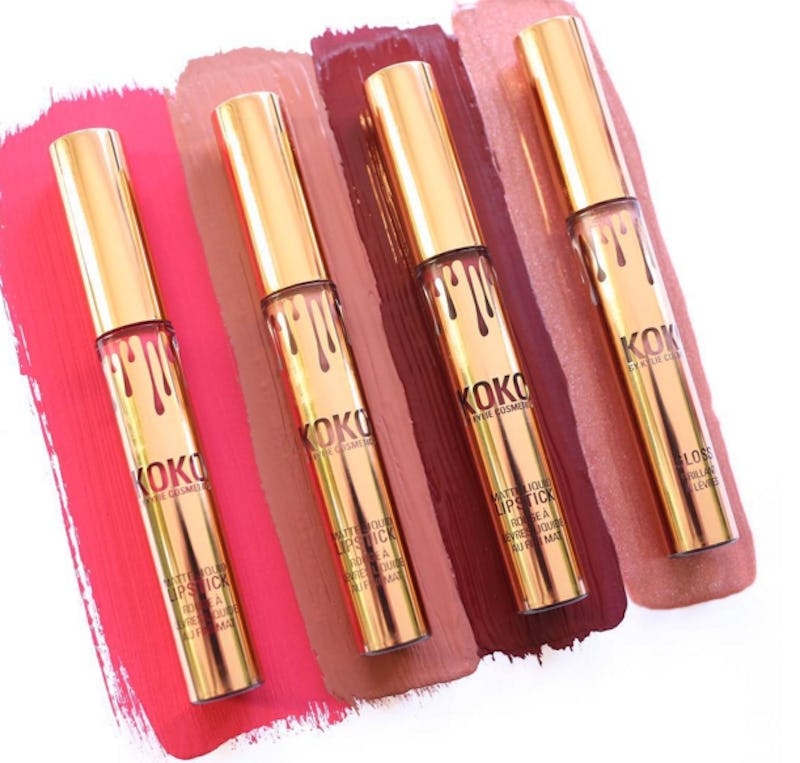 kyliecosmetics/Instagram
Kylie Jenner isn't in the business of disappointing fans, so if you're still lamenting not getting your hands on the Royal Peach Palette before it sold out, you won't have reason to mope around for long. That's right — Jenner's giving you something else to look forward to while you wait to see her latest range of shadows online again. What time will Kylie Cosmetics' Koko Kollection restock? It'll be here before you know it!
The range of lippies Jenner created with sister Khloé Kardashian was labeled "limited edition," but due to its popularity, it's been pretty hard for Jenner to keep it away. According to the Kylie Cosmetics Instagram, the set of four lip products will be up for grabs at exactly 6 p.m. ET/3 p.m. PT on Jan. 24.
The Koko Kollection includes one super sparkly gloss and three matte liquid lipsticks. As far as colors, you'll find everything from ago-to nude to a bright hot pink. So, there's literally a hue to suit your every mood. Don't miss out on the chance to cop the $40 set as soon as it's on the brand's site because you never know when or if you'll have the opportunity to shop this product again. You know Jenner — she likes to keep us on our toes!
It's always a good day when you find out these lip products will be available.
Be ready the moment these drop because they're bound to sell out quickly!
There's no way you could pass up adding this to your cart.
You need these shades in your life.
I mean, just look at them!
From the packaging to the lip colors themselves, these sisters really nailed this collaboration.
So, be ready to cop this collection at exactly 6 p.m. ET/3 p.m. PT on Jan. 24 because there's no way you'd regret this purchase.