3 Things To Do If You Can't Stop Getting Jealous In Your Relationship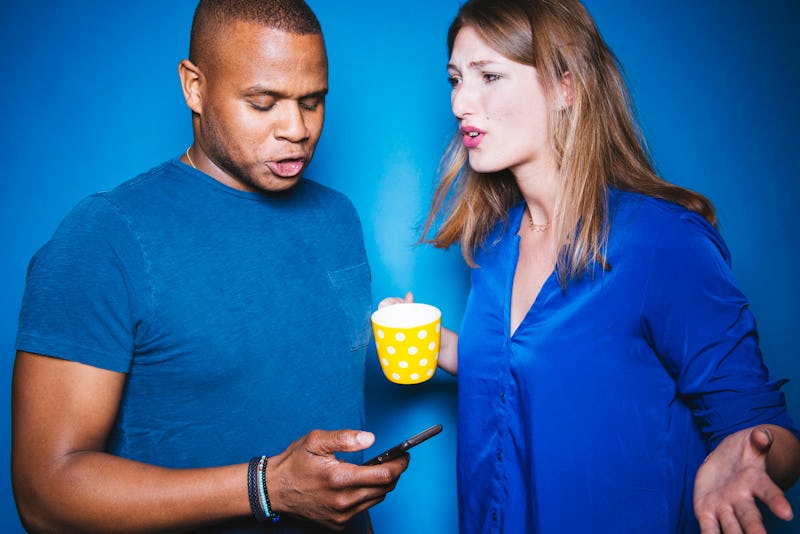 BDG Media, Inc.
Being jealous in a relationship is so too common — and sometimes it's completely natural. But jealousy can gain momentum and quickly get out of hand. So where do you draw the line between what's normal jealousy and what's a bigger issue?
Lindsey Chrisler, a love and dating coach based in New York City, tells Bustle that when jealousy gets unmanageable, that's when it's an issue. "You can't sleep, you can't work, you can't function in your life," she says. It's a horrible feeling and— even when you know it's not rational— it can feel impossible to snap yourself out of. And, as Chrisler says, being jealous can really mess with you. It affects your mental state, your health, and your relationship.
It's difficult to tackle, but the most important thing is to separate jealousy that's there for good reason and jealousy that it isn't based in reality. They're both difficult — and many of us have experienced jealousy even when we know there's no good reason. But they're very different things. If you think that your partner may genuinely be cheating or giving you reason to be jealous, then it's time to talk to them about it. But if it's the kind of jealousy that you can't control and just keeps happening, well, then it's a little trickier. This is what experts suggest if you can't stop being jealous.