What To Do If Your Partner's Friends Don't Like You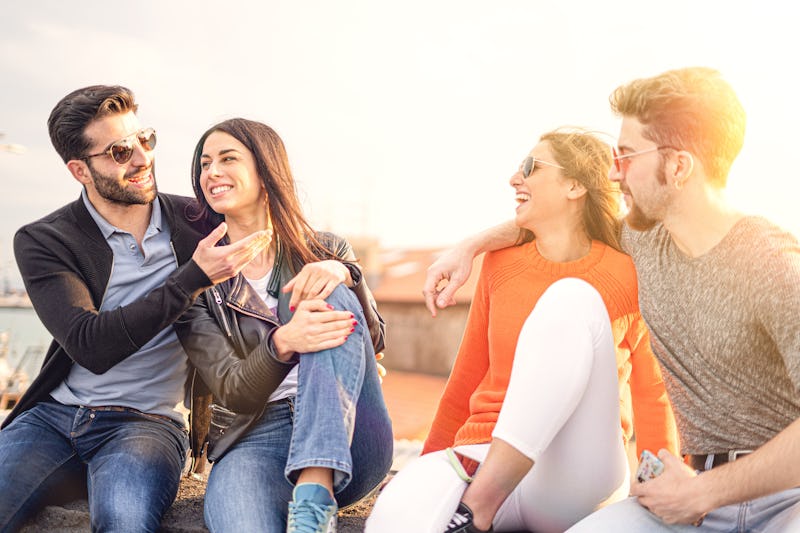 Shutterstock
Meeting your partner's friends can mean a lot of good things for the future of your relationship. If your partner is excited for you to meet the people closest to them, there's a good chance that they're really into you. Ideally, their friends would welcome you into the group with open arms. But that isn't always the case. So what do you do if your partner's friends don't like you and is it really that big of a deal?
"If your new partner's friends don't like you, this can be a major issue in your relationship," Anna Morgenstern, dating and relationship coach, tells Bustle. "For instance, the opinions of your partner's friends could weigh heavily on them and could potentially turn them against you."
It may seem a little harsh. But a 2017 study published in the Journal of Social and Personal Relationships found that people were more likely to get divorced if their friends and partner didn't get along. According to the study's authors, when your friends and your partner don't like each other, it can bring some uncertainty into the relationship. It can also be a constant source of tension.
As Michael Kaye, dating expert and global communications manager at OkCupid, tells Bustle, "People don't always listen to everything their friends say, but they do trust their opinions when it comes to relationships. When faced with dating a partner that their friends don't like, more than three times the amount of people on OkCupid said they would ditch their partner compared to those who would end a friendship."
The good part is, there are things you can do to ease tension between you and your partner's friends. Here are some things you can do if your new partner's friends don't like you, according to experts.