This Is How To Make Sure Your Dog Stays Happy & Healthy When You Go To Work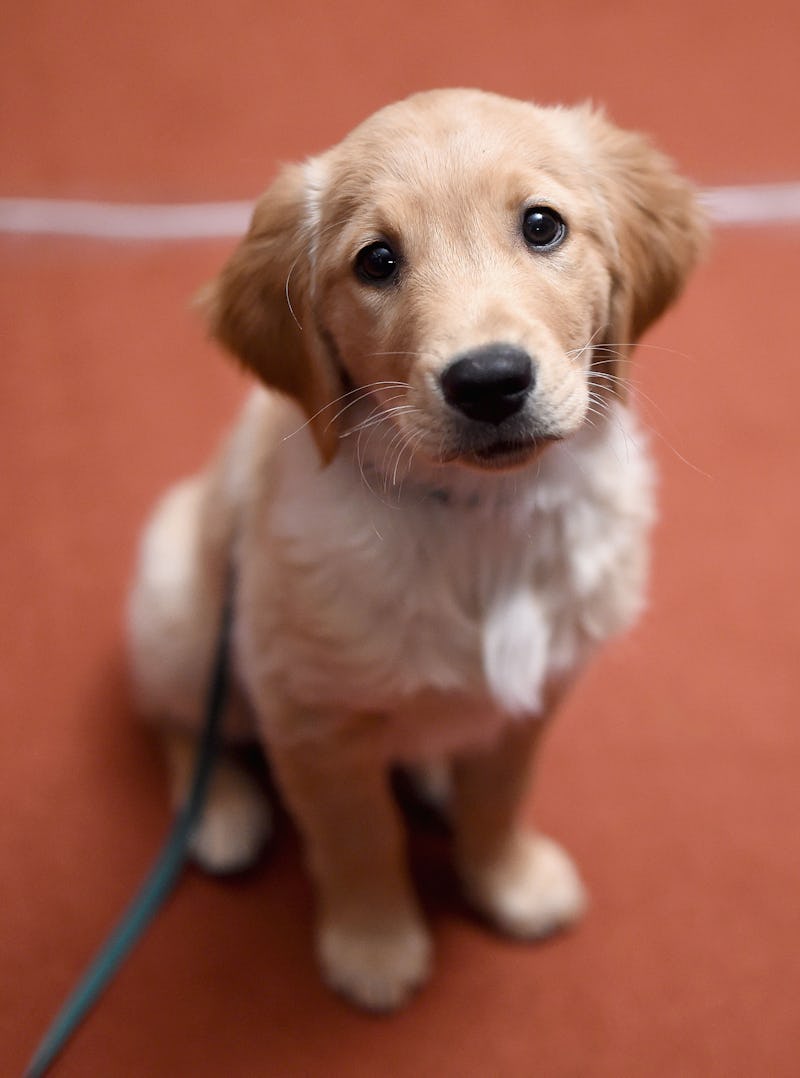 Jamie McCarthy/Getty Images Entertainment/Getty Images
Our co-workers can't all be dogs, and so, if you have a pup, he or she typically has to hang back at home while you hustle at your 9-to-5. This is a bummer for all parties involved, which is why you'll want to know what to do with your dog when you go to work to make sure it's happy. Because, let's be real, the ~real~ job here is being a dog pawrent. That's a round the clock responsibility of the pupmost importance.
Because it's probable that you feel as much pride and joy about your doggo as a new parent does for their newborns, "throwing the dog a bone" just won't suffice. Keeping your dog happy when you're at work takes more than just ~a bone~. Though, to be fair, sometimes that's all the amusement a pup needs.
Thankfully there are many ways to keep your dog entertained while you're entertaining conference calls and clients. Knowing your dog will have a treat dispensing toy to stay occupied throughout the day will soften the blow of puppy dog eyes as you rush out the door in the morning. When we can't spend all day tossing frisbees and treating our dog to a 24 hour day spa of belly rubs, we can at least turn on the radio to keep our dogs happy!