Chelsea Manning's Army Career Will Continue When She's Released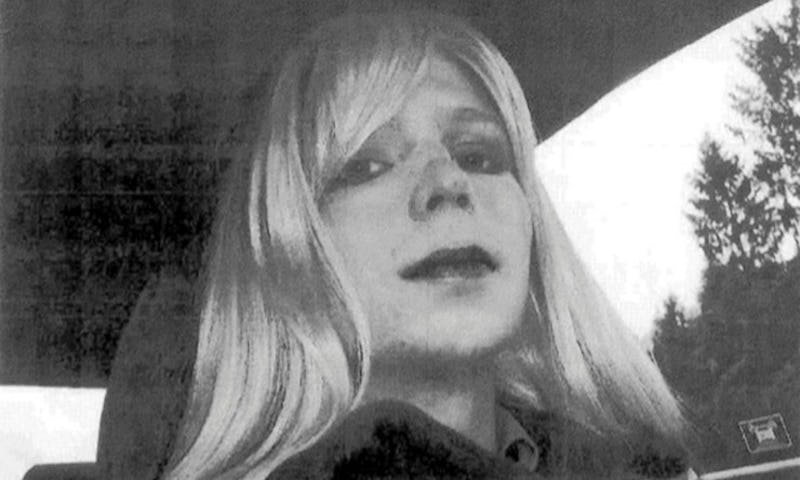 U.S. Army
On Wednesday, Army Pvt. and convicted national security leaker Chelsea Manning will be released from military prison in Fort Leavenworth, Kansas. Manning was sentenced to 35 years in prison for releasing classified government documents to WikiLeaks, but thanks to President Obama's commutation of her sentence, she'll be released decades ahead of schedule. And although it's unclear what Manning will do next, the Army announced Monday that she will remain on active duty and be eligible for health care benefits following her release.
This is significant for a few reasons. For one, it's somewhat remarkable that someone who was convicted of violating the Espionage Act will nonetheless be receiving military benefits, and will indeed remain in the military. That said, she will be unpaid, and it's possible that she will later lose those benefits if she's honorably discharged; this will depend in part on whether a pending appeal of her conviction is accepted or denied.
Moreover, Manning came out as transgender after her conviction. Her attempts to receive hormone therapy and other accommodations for her gender dysphoria during her incarceration brought nationwide attention to the struggles that trans inmates face, and the fact that she'll be receiving health benefits from the Army means she may be eligible to have gender reassignment surgery after her release.
"For the first time, I can see a future for myself as Chelsea," Manning said in a statement released by the ACLU. "I can imagine surviving and living as the person who I am and can finally be in the outside world. I am forever grateful to the people who kept me alive, President Obama, my legal team, and countless supporters."
Obama surprised many people when, just three days before leaving office, he commuted all but four months of Manning's 35-year sentence. This infuriated Donald Trump, who later sent a tweet calling Manning an "ungrateful TRAITOR ... who should never have been released from prison."
The Army didn't release any further terms of Manning's release. As an active duty soldier, she'll be assigned to an Army post, although it's unknown where or what that post will be.
"I watched the world change from inside prison walls and through the letters that I have received from veterans, trans young people, parents, politicians, and artists," Manning said in a statement. "My spirits were lifted in dark times, reading of their support, sharing in their triumphs, and helping them through challenges of their own. I hope to take the lessons that I have learned, the love that I have been given, and the hope that I have to work toward making life better for others."