Here's What Trump & Vladimir Putin Could Hash Out At Their Helsinki Summit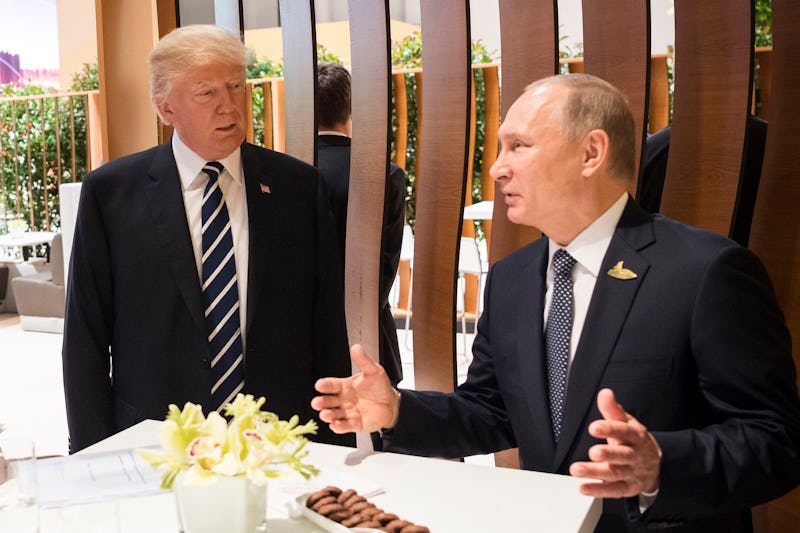 Handout/Getty Images News/Getty Images
As the focus on Helsinki intensifies in preparation for the summit between American President Donald Trump and Russian President Vladimir Putin set to happen there on Monday, there are a lot of big questions still left open. One of these is pretty important: what will Trump and Putin actually talk about?
Trump, as the New Yorker laid out, has been very vague about what he and his Russian counterpart will actually discuss, particularly when it comes to the issue of Russian hacking in the 2016 American elections.
"I go in with low expectations," Trump said in an interview on CBS. "I'm not going with high expectations."
As the New Yorker reported, the meeting is only scheduled to last for four hours, which doesn't leave too much wiggle room for anyone involved. Normally this sort of meeting would be very highly choreographed, with the discussion topics laid out very specifically in advance. And for such a high profile meeting between the leaders of two of the world's most powerful nations, it's natural that other observers would look to the meeting with much higher expectations than Trump professes to have. As Trump has made very clear, though, he has a different governing style than previous presidents, so there are really only some general ideas about what might come up at the meeting.