Derek Hough Is Still Dancing, Even If He's Not On 'DWTS'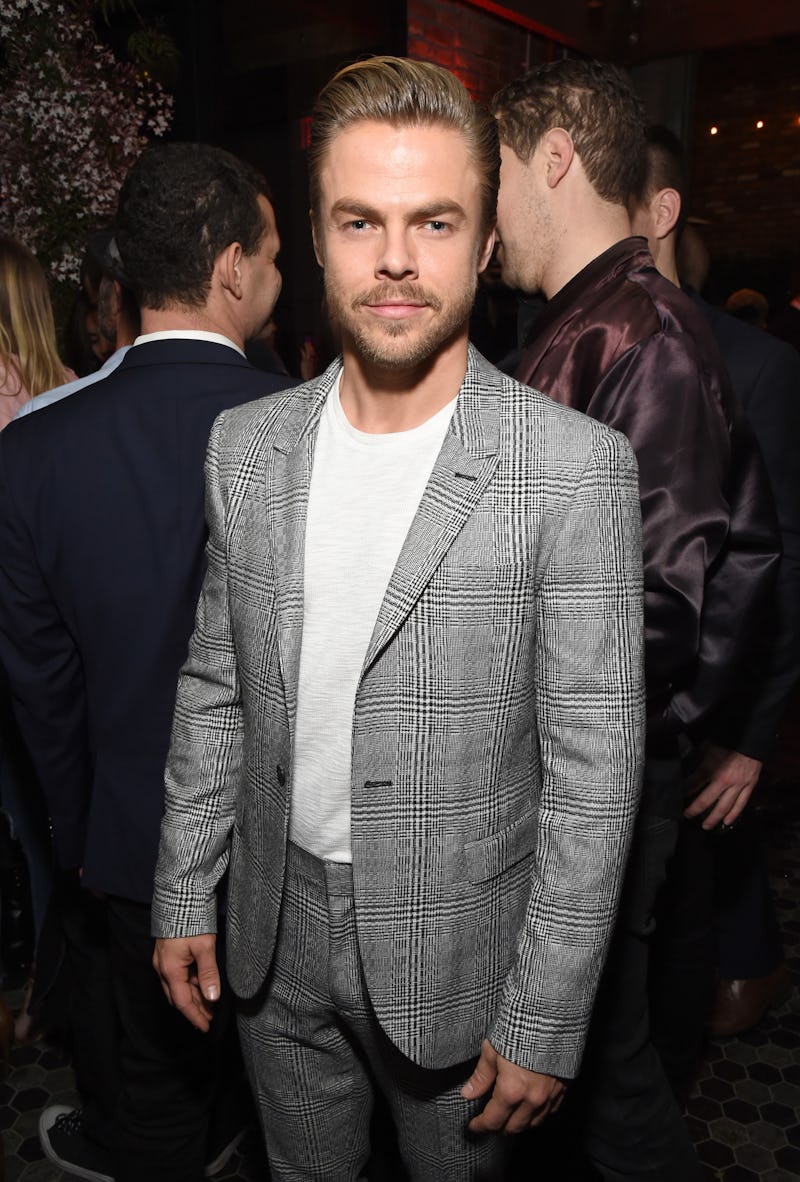 Michael Kovac/Getty Images Entertainment/Getty Images
It was a sad day for Dancing with the Stars indeed when six-time champ Derek Hough announced that he would not be returning for the 24th season. So, what's Derek Hough doing instead of Dancing With The Stars? Don't worry he's still dancing, and there are tons of ways for fans to continue keep tabs on him. He has, after all, made a reputation for himself as quite the triple threat — and it looks like he's been keeping busy on all fronts (or with dancing and acting, at any rate).
He may be off DWTS this season, but he'll still be living in the sparkly world of dance-centric reality television — except this time, he'll be sitting on the other side of the judges' table. He's officially joined Jennifer Lopez' new dance competition show World of Dance, which is billed as "the biggest dance competition in the world," and is set to premiere in May — so instead of giving out scores with Len Goodman, Carrie Ann Inaba and Bruno Tonioli, he'll be working as a judge alongside Lopez herself, as well as Ne-Yo and Jenna Dewan Tatum.
And that's far from all: He also just finished filming on a pilot, and if it gets picked up as a series, he'll continue to appear on the show as a recurring character. The new show is set to be executive produced by Fresh Off the Boat alums Kourtney Kang and Nanatchka Khan, and it's a coming of age comedy centering on Katie, a young mixed race girl growing up in the Philly suburbs. According to Deadline, Hough is set to guest star as a "version of himself," who also happens to be a "new social studies teacher at Katie's Catholic school and the hottest man she has ever seen." Sounds about right, no?
Plus, in addition to the two fun new TV shows on his plate, Hough's also keeping busy with the third national tour of his Move Beyond - Live on Tour alongside sister Julianne Hough. Starting in April, the two siblings will be performing across the nation in over 40 different venues in a tour that will run all the way to June.
That's all to say that you don't have to worry about missing Hough's charming presence every Monday night — because there are plenty of other ways to watch him, both on the small screen and in person.