ColourPop's Done Deal Palette Is Delightful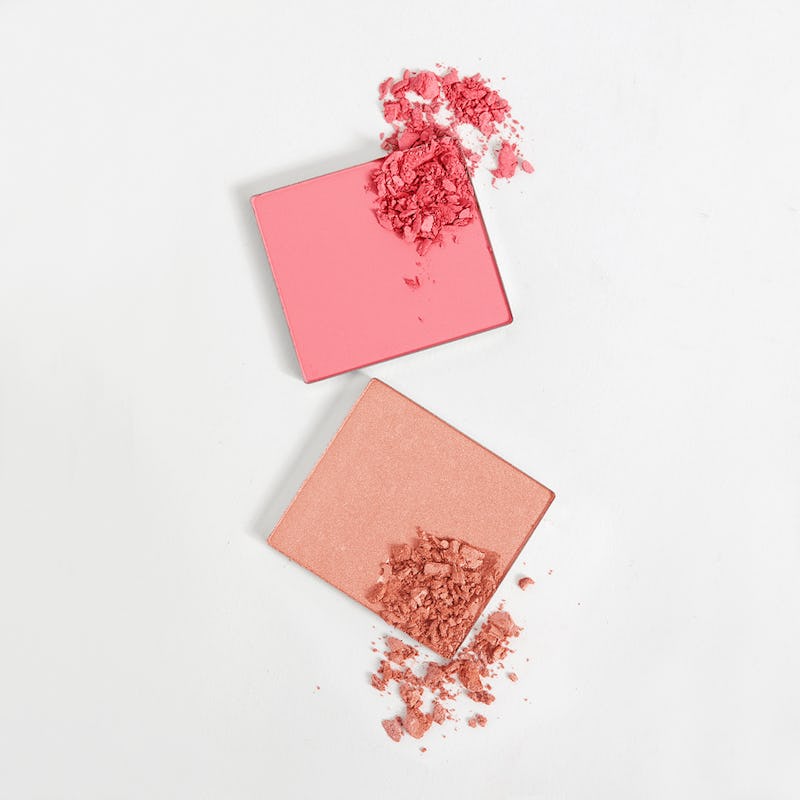 Courtesy ColourPop Cosmetics
ColourPop can keep the spring goodies coming as far as I'm concerned. They've released two out of the three phases of their Spring 2017 collection, and each drop has been better than the last. What's In ColourPop's Done Deal Palette? They launched their second pressed powder blush in their Pink Collection, and trust me — it's good.
Round one of the seasonal beauty brought the first-ever pressed powder blush formula for the brand. It's a peachy color called Excuse My French, and it's gorgeous. But, just in case pink is more your style, there's now a rose-colored hue that you can sweep across your cheeks, too. The Done Deal Palette holds the Above & Beyond blush shade and a rose gold highlighter called Made Me Do It. Basically what I'm telling you is this: together, this item holds the two key ingredients to a great spring beauty routine — color and shimmer, all in one convenient package.
It retails for just $16, and you're getting a whole lot of bang for your buck with this purchase. Two beautiful products that can easily be tossed in a suitcase and taken on a vacation just in time for warm weather? Umm, where do I sign up?
The entire Pink Collection has a lot to offer.
Done Deal Palette, $16, ColourPop Cosmetics
But this product, in particular, is one of my personal faves.
These powders are just so pretty.
They look great on a variety of skin tones, too.
Pair these cheek colors with any of the lippies from the line, and you'll have the perfect look for springtime.
You can't deny yourself a purchase when it involves pastel hues. You need to get this palette (and the rest of the ColourPop Pink Collection) in your makeup bag, so I'll excuse you while you get some shopping time in!