Lush Just Launched A Father's Day Line That You'll Buy For Dad, But Steal For Yourself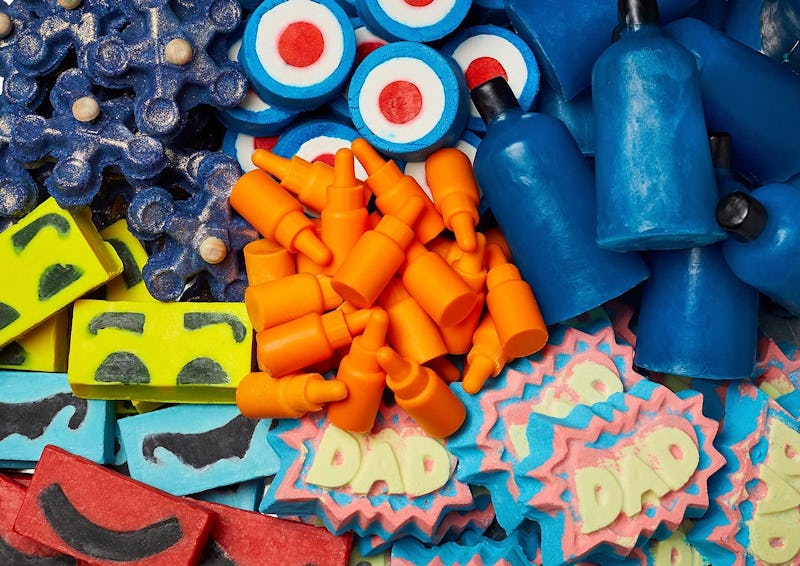 Lush
Father's Day is a tricky holiday to shop for, because all of the dad gifts seem so cliché. Do you get him yet another tie? Do you splurge on cologne? Maybe get him a new basting brush for the grill? It's tough, but Lush is here to make it easier. Lush's Father Day collection is going to be the perfect thing to treat your pops to.
"From returning favorites to brand new creations, you'll find the perfect treat that'll help him suds up, groom and dip into a little luxury," Lush promises. Right now there are 22 items to choose from, letting you tailor your gift depending on what your dad likes.
From soaps, to bath bombs, to beard oil and shower gel, there's something for everyone. Herbal, woodsy, and citrusy scents are going to take over his bathroom with this thoughtful collection, helping him get his beard just so and his skin right.
As always, all the products are vegan and cruelty-free, but now they're also completed naked, meaning they don't come with packaging! If you're trying to be a more responsible shopper and are taking steps to only shop with sustainable and eco-conscious brands, then Lush is here for you.
The collection is already available in-stores and online, so you can already start stocking up. Below are some of the options to get you planning your own gift combo.
There's obviously a lot to choose from here, so go have fun spoiling dad this Father's Day.