This Disney Jewelry Collection Is All About The Villains Because It's So Good To Be A Baddie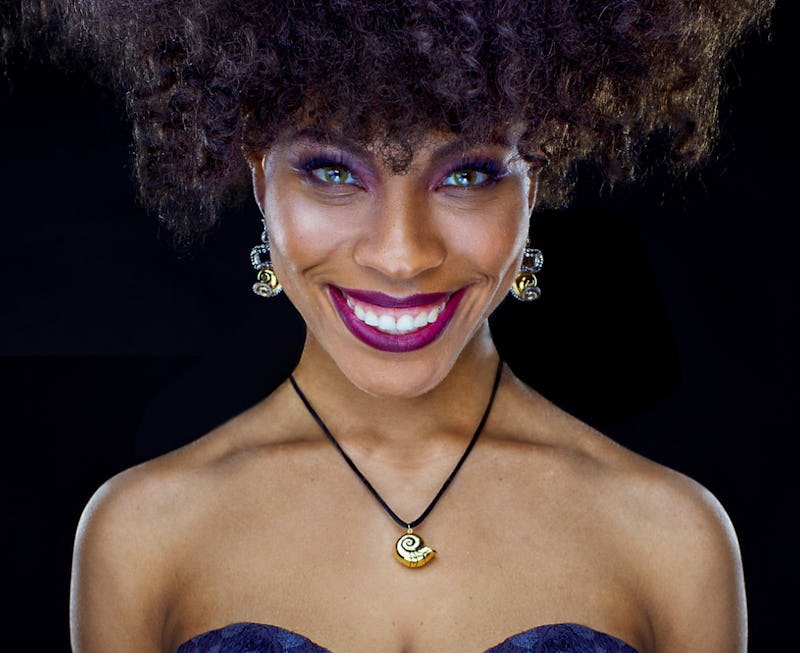 Disney Princesses are beloved — but they can't exist without their villains, who serve as the foil and protagonist. There has to be something at stake that makes you root for the princess and her happiness. Her counter is usually the baddie that you love to hate. The Disney x RockLove jewelry collection fully understands the notion that the princesses can't have all of the fun.
This collection celebrates key villains and their lore. The result is gorgeous jewelry that runs from $35 to around $200.
So, if you love the Evil Queen as much as you do Snow White, you are going to fall madly and deeply in love with these accessories.
Designer Allison Cimino was happy to craft a line featuring the dark side of Disney and its anti-heroes. In fact, these characters are more representative of real people than it might seem on the surface. "Disney villainesses feel more 'real' than the princesses, more complicated," Cimino tells Bustle exclusively via email. "They feel resentment, frustration, and the pressures of remaining beautiful with age. They are entrepreneurs and in powerful leadership roles. And they do it all with a red lip and immaculately manicured eyebrows."
If you are a Disney diehard, you are going to love displaying your support of the villains.
The pieces are centered on Ursula from The Little Mermaid and the aforementioned Evil Queen of the Snow White story. Also, the Queen of Hearts from Alice in Wonderland is immortalized in this collection, which features richly and beautifully detailed necklaces, rings, and earrings.
"The Disney x RockLove villainesses have their own personal iconography — Ursula's tentacles capturing golden nautilus shells, Evil Queen's dagger heart box and poison apple, and The Queen of Heart's white roses obsessively painted red," Cimino explains.
"Each of these demonstrate power and control — a sharp edge, a dominant color, a silhouette, or manifestation of their strong will," Cimino furthers. "Inspired by these potent talismans, my hope is that they transfer confidence and authority to the wearer." That's always a beautiful thing beyond the mere act of accessorizing.
Cimino explains how she distilled the Disney baddies into this collection and in the context of the current climate, all the while referencing iconic villan Cruella De Vil. "While I don't condone making couture out of puppies, there's an attitude and general confidence that the Villainesses of Disney exert — an empowerment to which adult women in our current political culture can relate," she says.
Below are some of our favorite pieces from the range.
1. Fairest Apple Necklace
2. Fairest Apple Ring
3. The Little Mermaid Shell Locket
4. All Ways Here Are My Ways Necklace
5. Heart Single Stacker Ring
6. Cheshire Cat Enameled Earrings
These pieces look fantastic and have amazing meaning — some of which aren't so obvious.
Disney x RockLove is one of the coolest jewelry collections you'll come across this fall.