'Alone' Season 4 May Have A New Location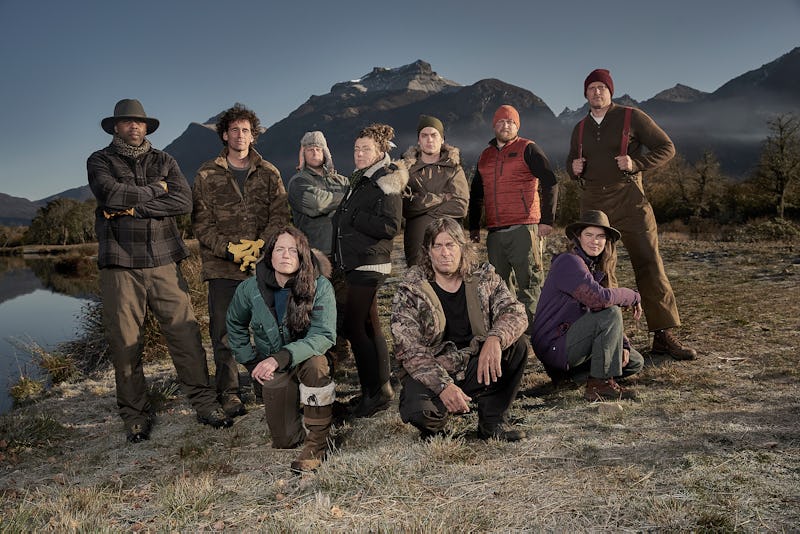 Karolina Wojtasik/History
Nothing is better than sitting comfortably in your living room while watching a group of people fighting against the elements. It's why History's Alone is so addictive, so, even though the third season has barely come to an end, when will Alone Season 4 premiere? According to Deadline, the show's fourth season was already ordered and could arrive as soon as the production is finished, since the network has already proven that it wants to air more. According to a post on History's website, Alone Season 4 is still casting — or, at least, History hasn't updated the website from when the show was last casting — so it's possible the show hasn't finished casting yet, which would likely mean an even longer wait for new episodes.
Since the whole premise of the show relies on the cast spending months surviving in the harsh wilderness, only to cut it down to a reasonable ten episodes of only forty-five minutes each, the filming and editing process has got to be fairly lengthy. Alone Season 3 did premiere just six months after the end of Season 2, but I'd guess that's probably the soonest the show could feasibly return.
And, when it does, the show could take its contestants to a totally different place — literally. According to the aforementioned Deadline article, the Alone Season 4 renewal announcement from History had a little hint from the network. EVP Paul Cabana said, "In Season 4 we are elevating the show to even greater heights and hope the evolution of the series will continue to captivate viewers and keep them on their toes," according to Deadline. Now, he might have meant "height" figuratively, as a way to reference the show's fantastic ratings, but it also could have been a hint that Alone Season 4 will be in a new remote location — here's a few guesses as to where they could sent their team of survivalists.
Alaska
It might seem amateurish, since it's within the boundaries of the USA and it's even the home of many of the contestants, but it also would make for a great location, especially for those who are adept at hunting.
Nepal
Everest is far too dangerous for anyone to survive alone for long periods of time, but it's surrounded by a country that's accustomed to living in some unfriendly conditions. Even in a non-mountainous areas, the country makes for a hilly, challenging landscape that the cast would have to explore in order to survive successfully.
The Maldives
This nation of islands is known for being a beautiful tourist location, but surviving in the sun and heat with only the ocean to provide sustenance for practically 100 days would be wild to watch.
Australia
"New heights" made me think that the series will be heading to a mountain range, but it's also possible that the show is simply going to find any new location that seems like a good fit. The Australian bush has some seriously intimidating conditions.
Norway
This was the setting of a European Alone spinoff, and if those Danes could do it, then why can't the Americans? And while stunning vistas probably lose some of their impact if you're starving or freezing cold, at least the Alone cast would get to experience some incredible beauty while fighting for their lives.
The Amazon
With ample sources of water and lots of trees for shelter, heading to the Amazonian rainforest would be a lot different than the cold areas where Seasons 1-3 took place. Surviving in the dense jungle, and being familiar with even a fraction of the location's many animal species, would be intense challenges to even the most experienced survivalists.
Wherever Season 4 goes, it's going to be just as intense and compelling to watch as the seasons that have come before.