The Next Summer Olympics Will Happen Before You Know It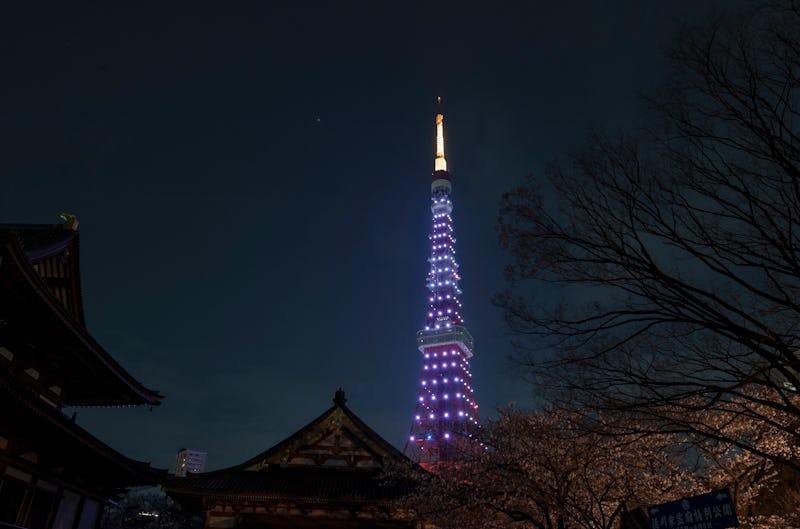 Keith Tsuji/Getty Images News/Getty Images
The 2018 Winter Olympics are now underway, bringing the world's greatest athletes to PyeongChang, South Korea for a chance to compete on a global stage. But if you're an Olympics die-hard, or maybe you're a bigger fan of the warmer summer sports, you might already be looking forward a couple of years from now. In short, if you find yourself desperately wondering when the next Summer Olympics will be, rest easy, because 2020 is just a couple of years away.
The 2018 games have already begun, even though the Opening Ceremony won't be until Friday. That means the race for gold medals is happening right now. But for some people, no matter how awe-inspiring a figure skating routine might be, or how exciting a ski race can be, there's just something about the summer games that can't be beat.
Whether you're into gymnastics, or swimming, or track and field, or fencing, or hey, even dressage, there are unique thrills that come around every Summer Olympics that simply aren't on offer in the Winter Olympics. Fortunately, it's no secret when and where the next summer games will be held. They're set to take place in Tokyo, Japan slightly more than two years from now. Specifically, they're scheduled to begin on Friday, July 24, 2020.
There are likely to be some major stories unfolding in 2020, and even though it's hard to predict which athletes will be at the top of their games two years from now, it's fun to think about. Will Mo Farah successfully leap from long-distance track running to the marathon? Will Michael Phelps take one last Olympic run in his legendary swimming career? And who will step into the track and field void left behind by the freshly retired Usain Bolt, widely viewed as the greatest sprinter or all time?
Whatever it is you're excited to see, it'll be about 29 months before the whole things goes down. It'll be the first Olympics in Japan since the 1998 winter games in Nagano, which saw Germany win both the gold medal count and the overall medal count. The United States finished fifth in both gold medals and overall medals.
Of course, that's all still a long ways away, and there will be countless twists and turns between now and then which will determine who ends up in Tokyo. And for the time being, it's the 2018 Winter Olympics in PyeongChang that are going to be generating all the attention and drawing all the eyeballs. The first medals of the winter games, if you're already getting excited, will be distributed on Saturday, in the biathlon, cross-country skiing, and short track speed skating events.
If you're interested in watching the Opening Ceremony for this year's games ― although it's going to be a lot frostier than the one in Tokyo in a couple years ― you won't have to wait much longer. It's slated to begin very early on Friday morning at 6:00 a.m. EST. That might be too early for you to follow along, and it almost definitely will be if you live on the west coast, where it'll be starting at 3:00 a.m. EST.
But never fear, you can watch it later when it's rebroadcast in prime time for a national audience. It'll be airing on NBC at 8:00 p.m. EST on Friday night, and as soon as it's over, NBC will be airing the whole thing again, as an encore presentation. It remains to be seen which country will leave PyeongChang in a few months leading in the medal count, of course, but the fun of it is tuning in each day to watch and see who wins.