The iPhone's Animoji Update Will Be Available This Year, But When?!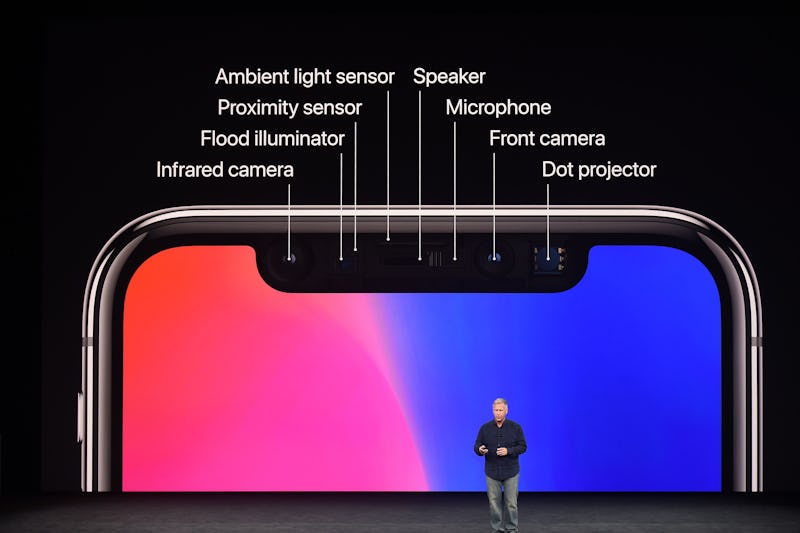 JOSH EDELSON/AFP/Getty Images
When Apple CEO Tim Cook took to the stage in the new Apple Campus' Steve Jobs Theater in Cupertino, CA on Sept. 12, he was joined by millions of anxious tech nerds live-streaming the event from across the globe. Amongst the day's most notable introductions was the announcement of the iPhone X, which Cook dubbed "the biggest leap forward since the original iPhone." With an "all-screen" design that has eliminated the classic "home" button, the iPhone X instead relies on a True Depth Camera System, which creates a mathematical model of your face to unlock your phone — aka, Face ID. And, you know what else that mathematical model can do? Also revealed in the keynote event was the iPhone X's ability to send animated emojis, dubbed "animojis," that actually mimic the user's face when they're prompted to. High-tech! So, when can you get animojis? The wait is almost over, my dudes. The iPhone X is available for pre-order beginning Oct. 27, and will be available for purchase on Nov. 3.
Since 2012, early September has marked an annual Apple special event, during which Apple's leaders introduce the company's latest round of innovations. The events are often identified by a hint-heavy theme, like "See you on the 7th," the Sept. 7 event that unveiled the iPhone 7 and 7 Plus in 2016, and "Hey Siri, give us a hint," the 2015 introduction of the long-awaited Apple TV update featuring Siri Remote. This year's theme, "Let's meet at our place," was a nod to the event's location newly-opened location in Cupertino, Calif.
The star of this year's event was undoubtably the iPhone X and its True Depth Camera System, which hosts an impossibly small, pinpoint-sized lens at the very top of the iPhone X.
The system features an infrared camera and a flood illuminator that detects your face, even in the dark. A dot projector spreads over 30,000 invisible dots and pushes them through neural networks to create "a mathematical model of your face." All this happens in real time, invisibly.
Thanks to the built-in A11 bionic neural engine, Face ID learns your face, even if you get a new haircut, new glasses, new hat or start sporting a giant scarf come winter. It also adapts to you as your face changes overtime. Intent on growing a beard? You have Face ID's blessing. Security for your data has also been seriously upped. While previously, one in 50,000 people stood the chance of getting past your Touch ID, the new Face ID maximizes those odds to one in 1 million.
This same technology is also being utilized to completely overhaul your emoji game. All iPhone X's will now offer the option to map your emojis (currently, there are 12 face-centric emojis you can choose from, including a panda, a pig, the poop emoji, and a robot) to your face, and even record a brief audio message. The result? You can send a winking, smiling, talking "animoji" to anyone in your address book. It's incredibly easy. Select an emoji, look directly at the camera and follow the new iOS 11 prompts for recording a message.
Because of its unique technology, only the iPhone X is built to provide this level of animoji magic. The iPhone X will be available for pre-order beginning Oct. 27 and will hit shelves Nov. 3.