Find Lilly Pulitzer X Starbucks Online Soon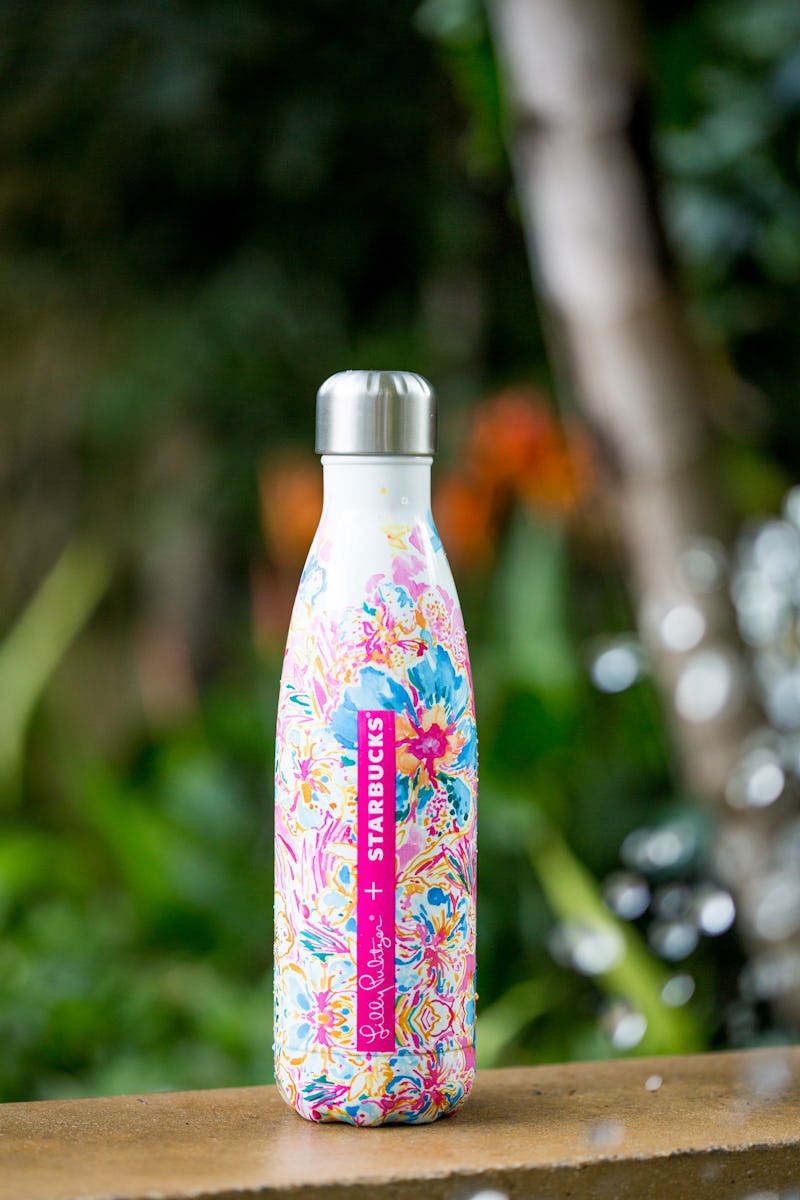 Courtesy Starbucks
The more fun prints and bold colors you have in your everyday life, the better, as far as I'm concerned. And if you couldn't agree more, then you definitely need to get your hands on the latest water bottles to come to Starbucks. When can you buy the Lilly Pulitzer X Starbucks bottles online? Getting your hands on this drink ware might be easier said than done.
According to Twitter, these water bottles are selling out left and right at select locations. The Lilly Pulitzer-designed S'well thermoses became available to shop at certain Starbucks locations on Feb. 15, but they're going quickly. So, if you're out and about thinking about picking up one of these, it may require a few different trips to your local Starbucks locations.
But, according to the Lilly Pulitzer website, the four different beverage holders will be up for grabs online later this spring. A specific date hasn't been announced just yet, but when you sign up to receive Lilly Pulitzer emails, you'll be among the first to know when they'll be available. So, if all of the Starbucks locations near you are out of these thermoses (or aren't carrying them), the Internet might be the best place for you to turn to.
According to the brand's website, each print was hand painted in the Lilly Pulitzer Print Studio, and they're sure to have you ready for spring in no time!
The online shopping date seriously can't get here soon enough.
This really is the perfect combination.
If it's worth it to you, you should definitely go on the hunt. If that doesn't work, the next step is shopping online. The Lilly Pulitzer website states that this is a limited edition collaboration, so you'll have to do some planning if you want to get your hands on it. If you're looking to get a little more Lilly in your life in the meantime, though, you can download these prints in the form of a digital wallpaper on the brand's website.
To all of the Lilly Pulitzer X Starbucks lovers out there, hang in there! Hopefully these fabulous products will one day be yours.