Yes, MAC Makeup Is Coming To Ulta This Spring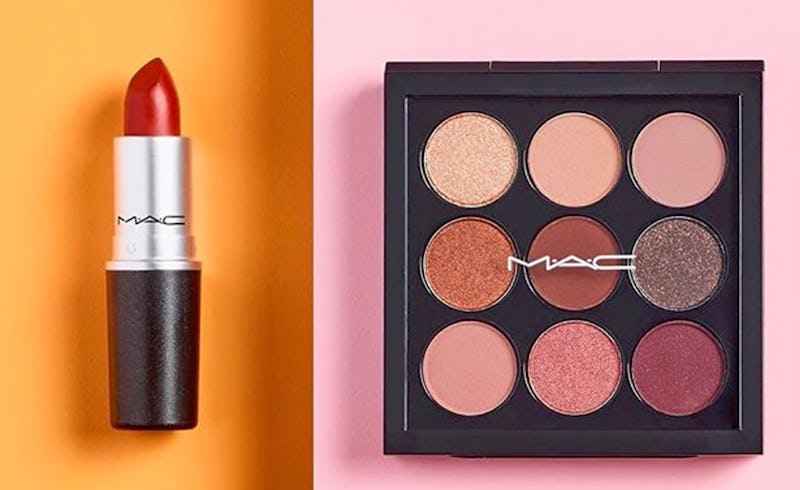 MAC is expanding its already impressive reach. As most MAC-o-philes are well aware, MAC Cosmetics is sold at MAC counters in department stores in malls and at standalone MAC boutiques. The edgy beauty brand has always been a behemoth unto itself and is not currently sold at Sephora. But the brand is branching out and MAC products are coming to Ulta's website and its retail stores. Ima step aside for a moment and allow that massive news to fully penetrate.
OK, I'm back.
Seriously, guys. This is beyond huge. MAC is one of my top three prestige makeup brands — it's actually my No. 1 favorite. But I do admit that sometimes I can't always make it to the mall or to a MAC store to stock up, to grab a perennial product that I use daily, or to see what's new in MAC's beautiful orbit. Being able to grab select MAC products at Ulta when passing a strip mall is going to make makeup shopping even easier!
So, when are MAC Cosmetics items available at Ulta?
This spring, MAC obsessives!
According to Women's Wear Daily, MAC products will cruise onto the Ulta site first. They will debut online in May. The brand will then enter 25 retail stores in mid-June. By the end of 2017, MAC will be sold in over 100 Ulta locations.
Ulta hearts MAC and MAC fans certainly heart this news. WWD points out that the reason MAC is moving into Ulta is because they are standlone stores that are not located in malls, where MAC already has a solid presence. The brand hopes to reach a wider customer base that shops outside of malls, which have generally been experiencing a sales stall.
Ulta, which is "masstige," selling both high end and drugstore brands, making it a total onestop, certainly ups its luxe game with the addition of MAC in its stores and on its site.
We know the when with MAC x Ulta, but what about the... what? Which MAC products will be sold via Ulta's site and in stores?
The Studio Fix Fluid and Powder Foundation will be at Ulta, as well as lipstick, Lipglass, Liptensity and Retro Matte, per WWD. Those are MAC's hero products and mainstays.
BTW, some Smashbox products are also available at the Ulta site. I told you the retailer is upping its game on the high end side.
Images: MAC Cosmetics/Instagram (1); Ulta/Instagram (1); Smashbox/Instagram (1); Courtesy of MAC (1)