Sol De Janeiro's Best-Selling Bum Bum Cream Now Has A Sister Made Especially For Dry Winter Skin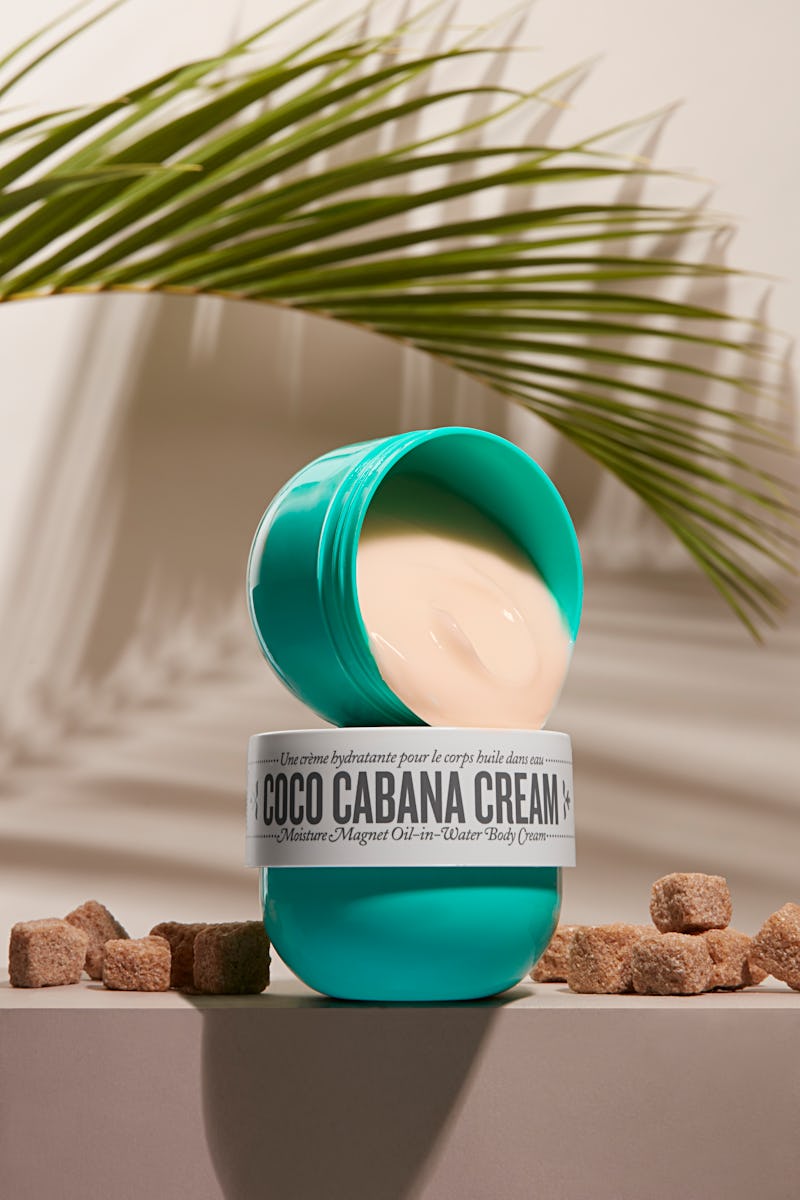 Courtesy of Sol De Janeiro
Those pesky and persistent winter skin care doldrums will be banished this year since Sol De Janeiro's best-selling Bum Bum Cream now has a sister version for dry, scaly, flaking, sallow, and parched winter skin. Sol De Janeiro's Coco Cabana cream is the brand's first "Moisture Magnet Oil-in-Water Body Cream." What does that mean? Oh, just a whole lot of awesome for the all-over skin of your body.
It's basically the sort of lush, rich, and dreamy lotion that you will want to slather over every single inch of your skin — especially when the climate is freezing and dry.
You will legit want to bathe in this stuff for so many reasons.
The brand operates off the Brazilian skin care tenet that bodily skin is just as important and deserving of proper attention, care, and hydration as that of the face.
Coco Cabana is an innovative, oil-in-water gel cream that will feel luxurious when it absorbs into your skin. It will transform irritated and itchy skin into a soft, bouncy, luscious, and best version of itself.
Here's why Coco Cabana is so awesome and what sets itself apart from its summer-ready, sister version.
It offers 72-hour moisture. That's THREE days of silky smoothness. The plush pampering oils leave you with nothing less than dewy, touchable skin. Buh-bye dull and scratchy winter skin!
The formula features a CocoSugar blend of fermented sugar and coconut oil. Those ingredients work together to lock moisture in. When battling a deep freeze, dipping temps, and arid air, a body cream like this is a "must."
Can we stop for a sec to discuss the heavenly fragrance? It features notes of coconut, toasted praline, and warm vanilla latte. That's about as yummy and olfactorily intoxicating as it gets. When you apply this miracle potion to your skin — from your knees to your elbows to your cuticles to the soles of your feet you to your limbs — it will envelope your skin and senses in a rich, delish aroma.
Coco Cabana comes in an 8.1 oz. tub for $45 and a 2.5 oz. tub for $20. The cream ill be sold via the Sol De Janeiro site as of Dec. 1. It will be widely available via the Sephora site on Dec. 25, which is Christmas Day. So if you get a gift card to the beauty retailer as a present, you can quickly cash it in and use it on this decadent, luxurious cream. This luxe lotion will also be sold in Sephora stores on Dec. 26. So you have plenty of purchasing options when this baby hits shelves.
The Brazilian Bum Bum cream is a cult fave that comes in several varieties.
Don't you want to take a deep dip into this tub of cream?
If you want to grab a jar now, have at it. Or you can wait for its winter-ready, sister version Coco Cabana. It drops just in time for the holiday season and basically begs to be swiped all of your body.