Tristan Thompson & Khloé Kardashian Have History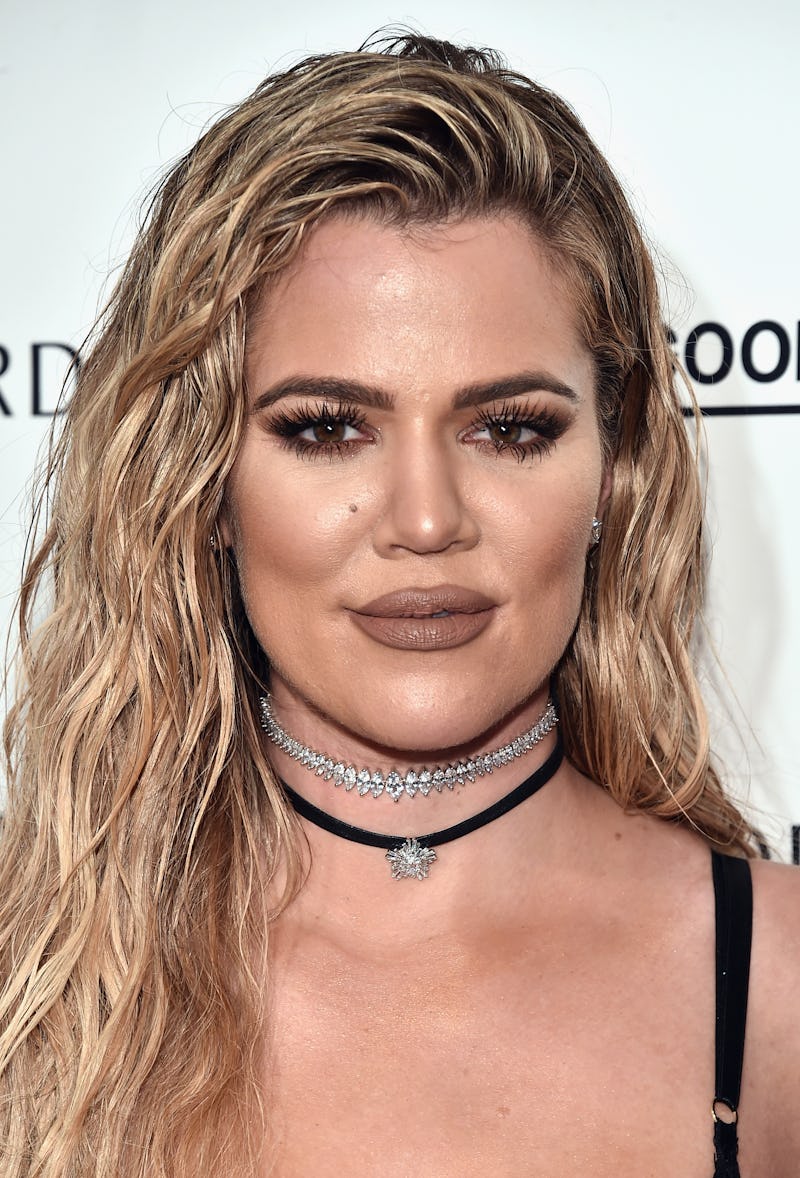 Alberto E. Rodriguez/Getty Images Entertainment/Getty Images
Tristan Thompson and Khloé Kardashian are taking their relationship to the next level. On Sunday, Season 13 of Keeping Up With The Kardashians premiered, and with the new season came a new relationship. Sunday was the first time Thompson appeared on the show. The basketball player joined Kardashian in Miami during the episode, where he met some of her family members, which is big step for any couple even when it's not broadcast on national television. But since KUWTK is filmed months in advance, when did Khloé Kardashian and Tristan Thompson start dating?
Thompson is an NBA player for the Cleveland Cavaliers, while Kardashian is based with the fam in L.A., but this hasn't seemed to keep the couple apart. In fact, there is evidence that the two have seen each other quite a bit over the past several months.
In August 2016, there were already rumors that Thompson and Kardashian might be an item when they were spotted out in Beverly Hills and at a club together. Then, in September, they were seen on a getaway in Mexico. This caught the attention of Kim K, and she addressed those pics in Sunday night's episode. "So, I see pictures of Khloé with some NBA player, and even though I know not to believe everything on the internet, Khloé and a NBA player do go hand in hand," Kim said on KUWTK. "It's my sister. Of course, I want to know who she's hooking up with."
It wasn't long before Kardashian shared some of the dating deets. On Jimmy Kimmel Live in November, she gave the talk show host the scoop. She opened up about spending time in Ohio just to be with the basketball star. "I'm in [Cleveland] very often," Kardashian told Kimmel. "I actually really like it. I like just having my routine and being a little more under the radar."
But as shown on KUWTK, prior to sharing more details publicly, Kardashian withheld some info from her own sister just to mess with her. Kim asked Kardashian tons of questions, but she dodged them, not willing to spill with her sister just yet. Of course, by the end of the episode Kardashian put Kim out of her misery, and invited Thompson to the Kanye West concert they were attending. Kim didn't just get details, she got to meet Kardashian's new BF for herself.
There's more evidence for the timeline of Thompson and Kardashian's relationship on Instagram, where the two have posted a few pics of each other for a while now. Especially since New Year's, there have been so many couple pics. It may have been a steady build to couple-dom over the past six or so months, but these two seem super solid.