Rashida Jones & Ezra Koenig Secretly Had A Baby Months Ago, According To A New Report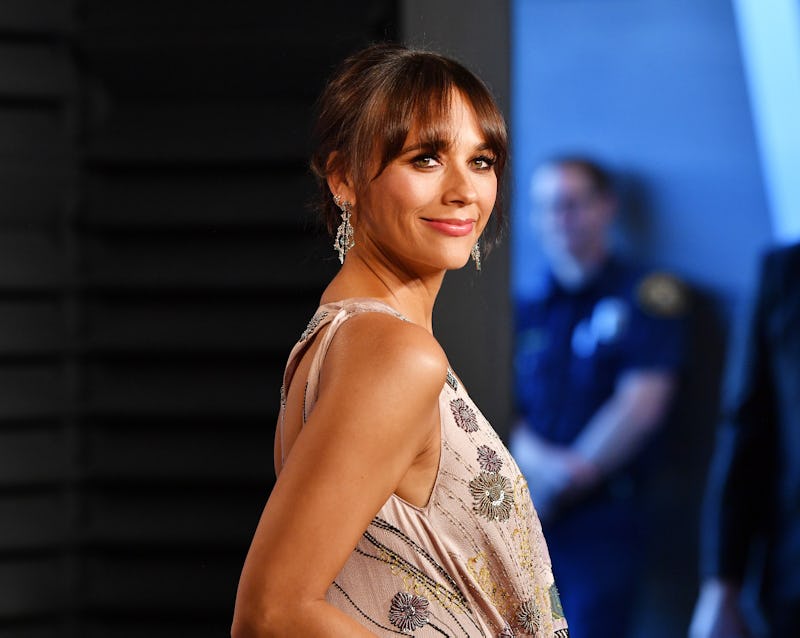 Dia Dipasupil/Getty Images Entertainment/Getty Images
The internet was taken by surprise Wednesday morning, Sept. 26, after Us Weekly reported that Rashida Jones and Ezra Koenig became new parents earlier this year. In light of the exciting — and largely unexpected — baby reports, fans have a couple of questions. Like, when did Rashida Jones and Ezra Koenig start dating in the first place? Some people didn't even know they were a couple. (Bustle reached out to Jones' rep for comments on the baby reports, but didn't receive an immediate response.)
As a handful of Wednesday's reports have noted, Jones and Koenig have kept the details of their personal relationship pretty much entirely under wraps these last few years. So while sporadic reports have speculated (or loosely confirmed) the existence of some romantic entanglement between them in the past, none have offered much insight into the specifics — i.e. how did they meet? When did they first get together? In fact, barring some vague nods to their relationship that have popped up in the press (see: Jones' interview with Net-a-Porter earlier this year, which acknowledged that she'd been "linked to" Koenig in the past), neither party has ever publicly confirmed that they're together.
And as for the pair's supposed new bundle of joy? Much like the details of Jones and Koenig's relationship in general, that information hasn't been made public just yet. Those who've parsed through Us Weekly's report know that it left most specifics up to the imagination. That said, the sheer fact that it alerted folks on the internet that Jones and Koenig reportedly welcomed their first child into the world several months ago — and somehow managed to evade the public eye until now — felt like a pretty big deal nonetheless.
So what's the deal with Jones and Koenig, then? Alternative rock fans will probably recognize Jones' beau as Vampire Weekend's lead singer. And apparently, he and Jones have been an item for quite some time now. Rumors of a budding romance between them first cropped up back in 2016, but it wasn't until Jones and Koenig attended the Sundance Film Festival together almost a year later that those rumors really started to pick up steam.
According to a report from People at the time, an unidentified source (who seemed to witness Jones and Koenig's romance firsthand during the festival) vouched for the couple's apparently obvious mutual affection. "They were very comfortable together," the source claimed People, adding that the two were spotted hugging and generally enjoying each other's company. Again, neither Jones nor Koenig has yet to speak publicly about the details of their joint romantic journey (or their new baby, for that matter), but Wednesday's news does seem to suggest pretty clearly that the pair's relationship is still going strong.
So, why have they kept quiet about their personal goings-on all this time? A few months ago, during her interview with Net-a-Porter, Jones told the magazine that she's "pretty fierce about [her] privacy," so much so that she's "made career choices to protect it." To that end, she said,
"I stopped going after big movies because what comes with it is they want you to be as famous as possible. I don't have the constitution to battle that."
Given Jones' evident commitment to maintaining her privacy when it comes to personal matters (which, for obvious reasons, should be totally understandable to her fans), it makes sense that she'd want to take her time exploring her relationship with Koenig and settling into motherhood before sharing those experiences with the public. If the reports are true, congratulations to these two!