The First Democratic Primary Debates Have Been Scheduled, So Mark Your Calendars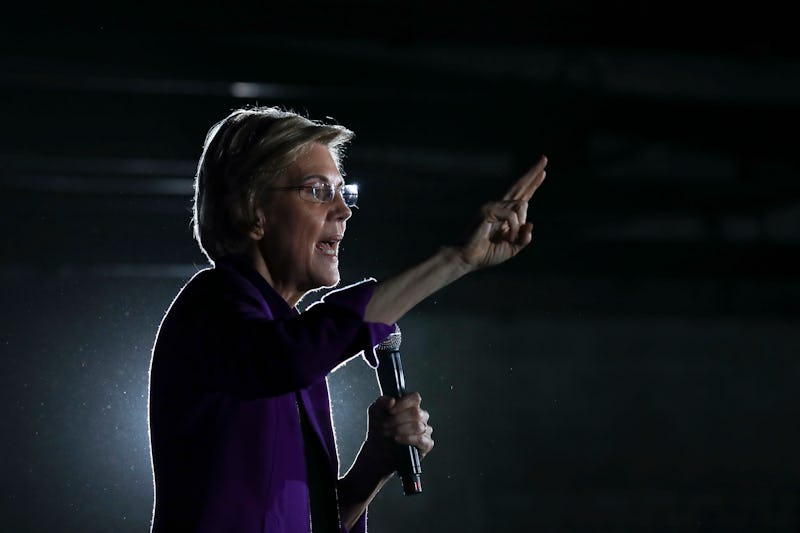 Drew Angerer/Getty Images News/Getty Images
More than a dozen Democrats have announced that they will be running for president in 2020, with even more thinking about launching their own bids. In June, this growing field of candidates will have the chance to discuss their platforms during the first 2020 Democratic primary debate, which will take place over the course of two days in Miami.
On Thursday, NBC announced that it would host the first Democratic debate alongside MSNBC and Telemundo. According to NBC, the debate will span two nights — June 26 and 27 — though moderators, venue, and specific times will not be announced until a later date.
The Democratic National Committee previously announced that there would be debates in both June and July, and that up to 20 candidates may participate. In a statement to CBS News, DNC Chairman Tom Perez indicated that he is "committed to running an open and transparent primary process."
"To that end, we've spent months working with media partners to provide this unprecedented opportunity for candidates and voters to get to know each other," Perez said.
Vox reported back in December that Democrats plan to host six debates in 2019 and another six in 2020. At that time, Perez said that he didn't want debate participation to solely reflect how candidates were performing in the polls, noting that the party may consider grassroots funding and other factors when determining which candidates would be present at each debate.
The Democratic Party appears to have adopted this new debate format in order to avoid the criticism that it received in 2016, when supporters of Vermont Sen. Bernie Sanders accused the DNC of favoring former Secretary of State Hillary Clinton. Indeed, Perez said that expanding debate participation to reflect more than just polling numbers is the party's attempt to give "all types of candidates the opportunity to reach the debate stage and [give] small-dollar donors a bigger voice in the primary than ever before," per CBS News.
CNN reported that a variety of candidates have already announced their Democratic presidential bids, ranging from lawmakers like Sanders and Kamala Harris to current and former governors and mayors across the country, such as Jay Inslee, Pete Buttigieg, and John Hickenlooper. Even more people are considering a 2020 presidential bid, per CNN, including former Vice President Joe Biden, former Representative for Texas' 16th Congressional District Beto O'Rourke, and former Georgia House Minority Leader Stacey Abrams, who narrowly lost her gubernatorial election in November.
According to The New York Times, the Democrats' new two-night format for their first primary debate is different from the Republican model in 2016, when more than a dozen Republicans were running for president. At that time, Republican officials opted to plan two debates as well; however, both debates took place on the same night and were based exclusively on poll numbers. Candidates who were not performing as well in the polls were therefore relegated to an earlier debate, which prompted many of them to focus all their energy on their status in the polls.