'Bull' Season 2 Is On The Way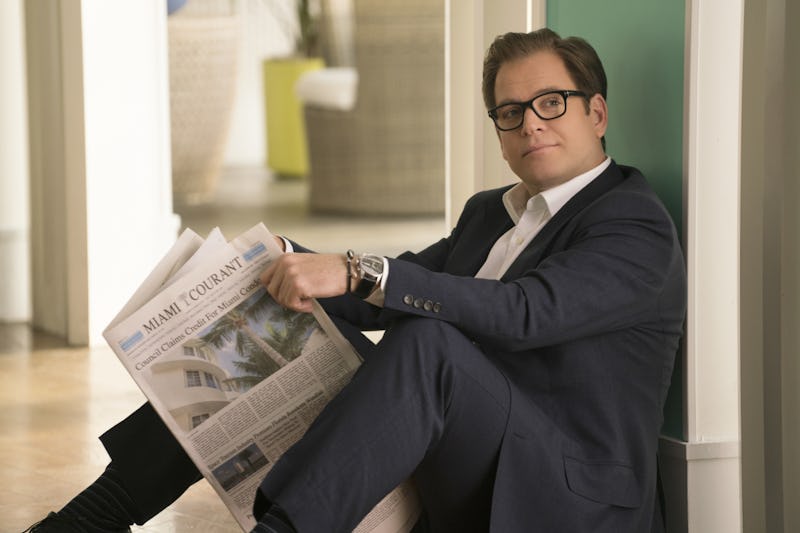 It didn't take long for CBS to decide to renew their 2016 procedural Bull, which debuted in the fall of 2016. When they announced that Bull would return for Season 2, it was along with most of the other new shows that premiered on the popular network. And it must have been an easy choice for CBS, because it combines all the familiarity of a case of the week show, with a slight twist on the typical legal procedural. Bull zeroes in on jury selection, a part of the legal process usually glossed over by TV shows. According to Variety, Bull was renewed alongside a whopping eighteen other series, showing the network's confidence in its slate of shows right now.
But even before the news of its official renewal dropped, The Hollywood Reporter reports that Bull Season 2 will have a new showrunner. Glenn Gordon Caron will be stepping in, under a two-year deal with CBS, to replace Mark Goffman, who joined the series from the second episode, according to THR. According to Deadline, this is the first time Caron has joined a series mid-run, previously working on his original projects Moonlighting and Medium, and he was a consultant on the last few months of Season 1, so the show shouldn't change too much under his management. But even though CBS is eager for Bull to return, there's still a hiatus ahead — the series won't return until fall, and there's no premiere date yet. So here's a few other series that should keep you busy for the next few months.
The Good Fight
Sign up for that CBS All Access free trial you've been waiting for, and watch this entire season, which is a worthy successor to The Good Wife. It may be a little hard to find, but it's worth searching out, if only to have more of the queen, Christine Baranski.
House Of Cards
Usually, this show premieres around Valentine's Day, but a delayed premiere means the show will help fill the summer TV lull. Debuting May 30, the dense drama may not be the perfect fit for spring break, but once the days get hotter and you want to sit inside with the A/C on, it will be the perfect time to get drawn into Frank Underwood's latest scheme.
The Wizard Of Lies
The trial of Bernie Madoff does not feature any scenes of jury selection, but this HBO original movie does take an impressionistic look at one of the most notorious financial scandals in our country's history.
Suits
There aren't many legal procedurals that air during the summer, but Suits will be returning to USA for its seventh season on July 12, so that should carry you through to the fall easily.
Somewhere Between
And if you're looking for a network drama to watch — I've got you, too. ABC has enlisted Paula Patton to star in this summer thriller, which may be appealing to Bull fans.
Game Of Thrones
And the most popular summer TV show by far: Game of Thrones certainly doesn't have many similarities with Bull, but it is the most buzzworthy show of the summer. If what you miss is getting to talk about a new episode every week anywhere from the office to online comments sections, you can't miss GoT. By the time the fervor for this season dies down, the Bull Season 2 premiere date will be just a few weeks away.